2.5" inch SATA SSD (Solid State Drives) and ordinary 2.5" inch hard drives are becoming increasingly common storage devices. Often the problem will arise of having to fit a 2.5" inch drive into existing 3.5" inch equipment such as drive bays or hot swappable drive trays or enclosures.
The simplest and most universal solution to this problem is the AdaptaDrive 2.5" to 3.5" SATA Drive Converter Bracket by Newer Technology
.
Unlike other more primitive mounting brackets, the AdaptaDrive Converter Bracket turns a 2.5" SATA device into a 3.5" SATA device with exactly the same exterior dimensions and pinout positions as an ordinary 3.5" SATA drive. This means the 2.5" SATA drive can be used in ANY device which supports 3.5" drives, such as:
Desktop Mac (eg, MacPro / Powermac G5) and PC drive bays
Server hot swap drive bays, such as those from Dell, Chenbro, Supermicro, HP, Cisco and others
External enclosures
The AdaptaDrive bracket consists of a bulletproof painted black aluminum / aluminium frame and socket adapter PCB board.
8 Screws are included in the box - 4 to mount the 2.5" drive to the adapter frame, and 4 to mount the adapted drive into the 3.5" bay it is destined for.
Everything is well packaged in a cardboard box with clear pictorial instructions. There is little chance of this being damaged in transit.
Overall a top quality product which solves a commonly encountered problem at an extremely reasonably price.
Installation instructions: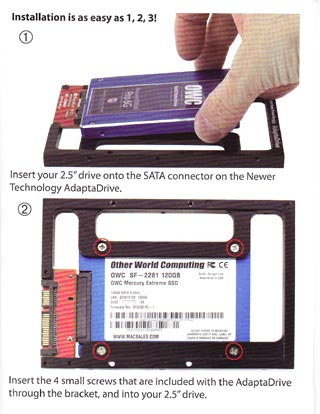 Page 2: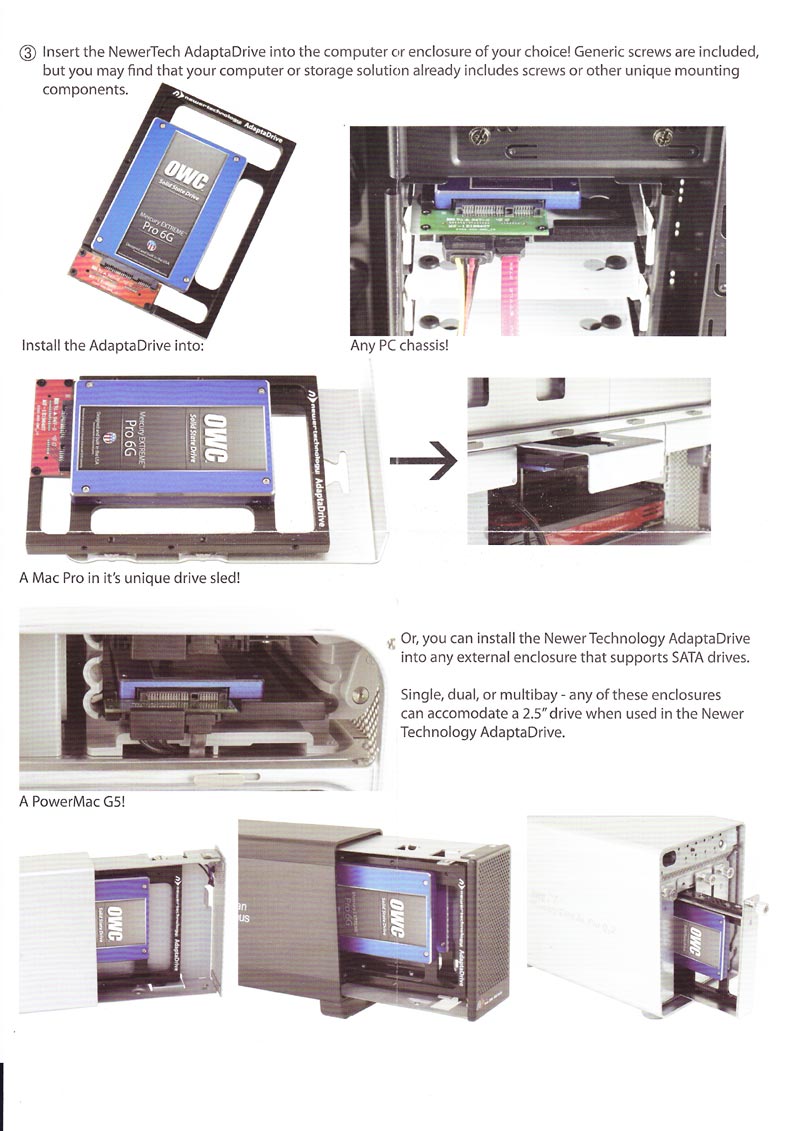 | Manufacturer | Compatible |
| --- | --- |
| Supermicro | YES |
| Chenbro | YES |
| HP | YES |
| Dell | YES |
| Cisco | YES |
| Apple | YES |