Power button started working intermittently on this phone. Possible dry solder.
Disassembly
Main board needs to be removed to get at the solder connections for the power button. Disassemble as follows:
remove rear cover;
remove battery;
remove sim card;
remove 8 screws - note three of these screws are metal thread and the other 5 are coarser thread for plastic;
remove plastic cover by gently prying around the edges;
remove camera connector;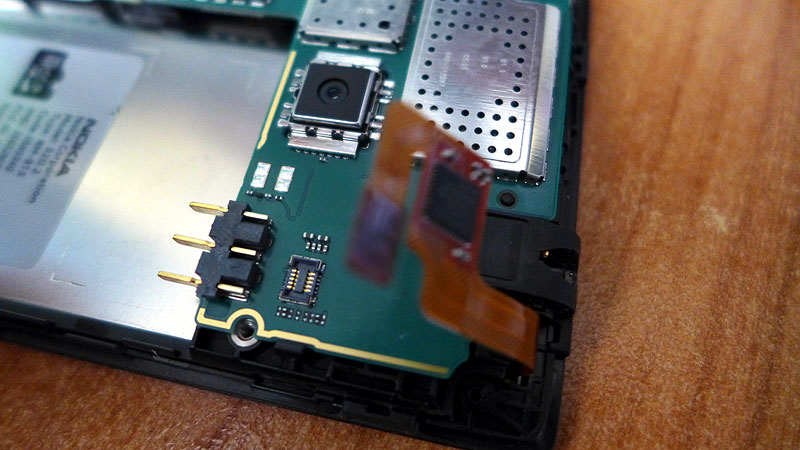 remove microphone connector;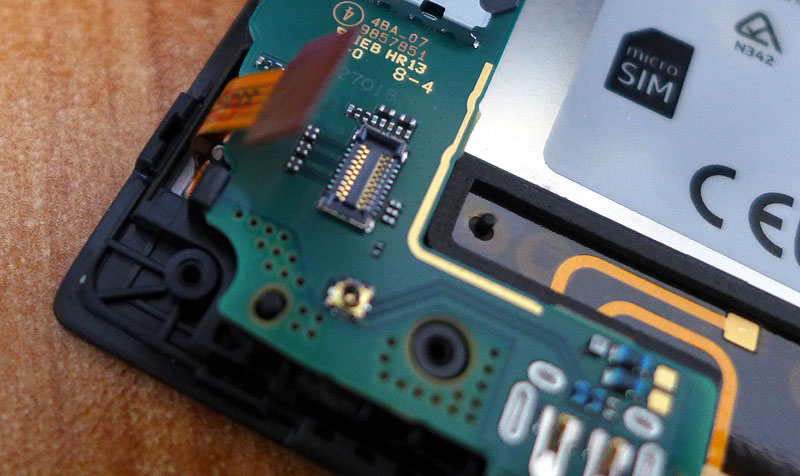 main board is held in place with three clips, gently remove main board.
Sure enough, after disassembly a visual inspection of the power switch showed that the two contacts closest to the edge of the PCB had come away from their solder pads. Resoldering these fixed the problem.