Symptoms
Engine light on. OBDII diagnostics indicates fault code P0473.
Sensor
Location: top left hand corner of engine/turbo cover. Has two hoses coming off the bottom and is held in place with a single bolt.
Part number: 03G 906 051A - USA made part which has been superceded by a Malaysian made part with part number 076 906 051A.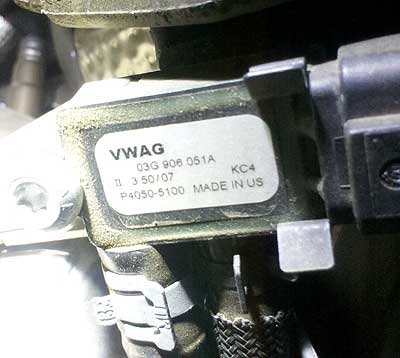 Fix
Replace sensor;
Sensor may need adaptation, but VW tech at www.vwwatercooled.com.au says that most cars won't need adaptation, simply turn ignition on and off three times.
Further reading: