There are various iterations of the Shimano XT 10 speed rear derailleur . However, none are available with a short cage like what the Zee rear derailleur has.
Luckily, its possible to swap the Zee short cage directly over to a Shimano XT Shadow+. Cage mounting, spring and clutch mechanisms look identical. Weight is 248g (saving around 22g over the Zee rear derailleur.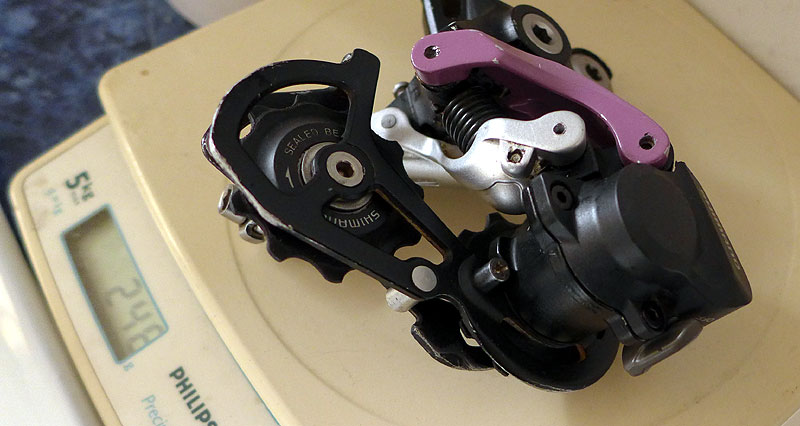 Why short cage?
Short cage is all you need for a 1x drivetrain on an 11-36t (or even 11-40t) rear cluster. What are the benefits:
slightly shorter chain;
short cage less likely to get damaged.
How its done
Cage swap is fairly straight-forward:
remove inner plate by unscrewing jockey wheel bolts - if you've got genuine Shimano jockey wheels, take note of which one goes on the top and which in the bottom (supposedly they are different);
remove clutch mechanism cover by unscrewing the three small allen head bolts that hold it on - make sure you don't damage the seal;
insert a 4mm allen key into the center of the clutch mechanism and unscrew the outer cage.