Credit to Garmin on the ease with which you can disassemble the Edge 500. Instead of stupid plastic clips and glue, its held together with 4 stainless screws.
The screws do have the "tamper-proof" micro sized torx heads, but if you've got the right screw driver this isn't an issue.
Once you've removed the 4 screws, then the front of the unit comes off. Take care not to damage the seal. This should stay affixed to the main part of the unit.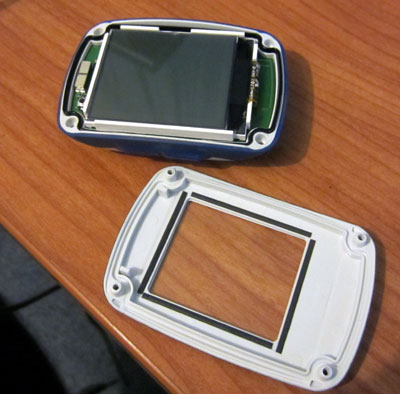 With the front off, you can gently tilt up the display. It is only held in place by its ribbon cable at the bottom. Tilt the display up to get access to three screws that retain the PC board in place.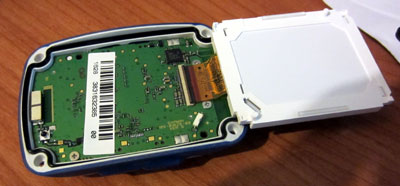 Remove the three philips head screws and then open the USB port cover and gently push up through the USB port to remove the PC board. The PC board is connected to the battery with a very short lead. Its long enough to allow you tilt the PC board out, but take care not to pull on the lead. The battery is glued to the inside of the back case.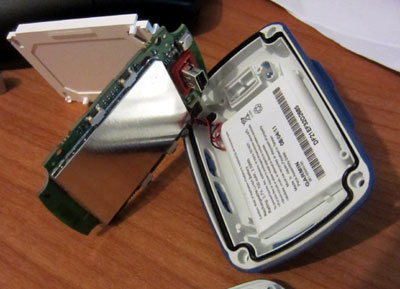 Close-up of battery connector: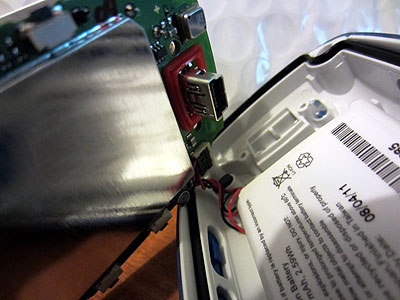 Battery details:
Garmin part number: 361-0043-00;
dimensions: 39.5mm x 31mm x 5mm;
power ratings: 3.7V 700mAh