Symptoms
My Garmin Edge 500 screen started to play up. The screen would appear OK when the unit was turned on, but over the course of a few minutes it would lose contrast to such and extent that it would fade away and become unreadable. A complete reset of the unit and install of later firmware did not cure the fault. As a result, I had to purchase a replacement screen. These are the instructions for replacing the screen.
Disassembly
Remove the 4 screws from the rear of the unit using a suitable Torx screwdriver;
Fold the screen up and away from the main unit;
The screen is attached with a ribbon cable to the mainboard. On the mainboard there is a ribbon cable connector. To undo the cable, slide the cable lock in the direction of the cable.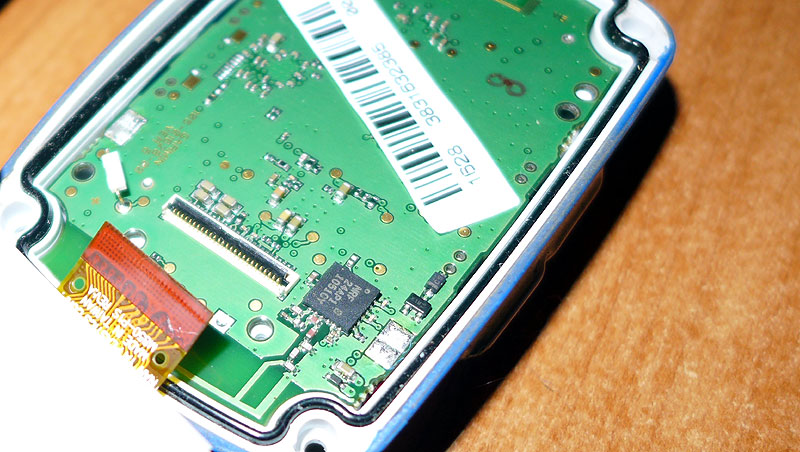 Assembly is the reverse of disassembly. Take care to ensure that the rubber seal around the unit is straight and not damaged or pinched on reassembly.
See also my general article on disassembling the Edge 500.