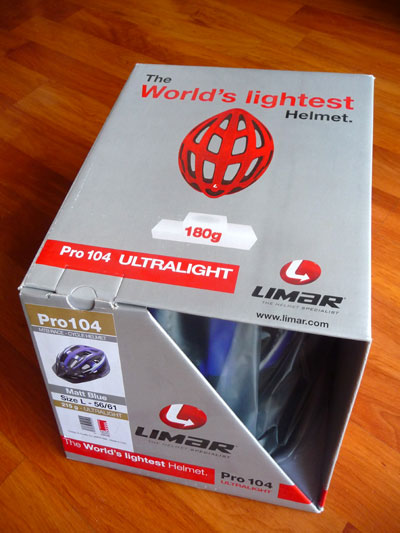 NOT!!!
There's plenty of weight weenie products out there where the manufacturers use a bit of artistic licence when it comes to the "claimed" weight. Well Limar have really gone all out with this one.
What's it weigh?
Well the box claims its "The World's Lightest Helmet" and proudly bears a big red "180g". However, when you get this sucker on the scale its over 250g!!!
That's still light for a helmet but in no way is that even in the ballpark of the claimed 180g "World's Lightest Helmet".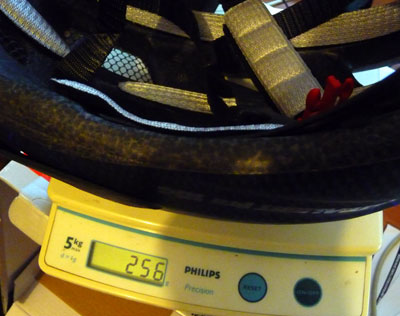 What's the design like?
Limar have clearly made some sacrifices to create the "world's lightest helmet" and in my opinion they've gone too far. There are a several issues:
its uncomfortable;
the retention adjustment mechanism is really flimsy and you just can't make it both secure on your head and comfortable a the same time; and
the helmet doesn't come very far down the back of your head, so there's minimal rear and side lower coverage.
Even if the helmet actually weighed the claimed 180g, these would be just too many sacrifices in the name of weight weenieness for me. This helmet is going back.
More on the retention system
A pad fits over the back of the retention adjustment mechanism. When you make the helmet secure this pad forms a lump that pushes you in the back of the head in just a small spot. Very irritating.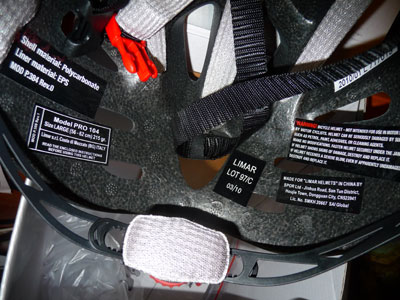 The mechanism is also fitted to the helmet on each side using just two little small plastic pins. When trying to get the helmet adjusted correctly I actually had the thing come apart. Who knows that this would do in the event of a crash?