Bike light comes in two varieties, one with a smooth reflector that produces a nice spot beam, and one with a lens that produces a great wide rectangular flood. They make a good combo, the MT-05 spot on the helmet and the MT-05S flood on the handlebars.
The lights feature 2 sets of lights:
a centre light using either a reflector (MT-05) or lens (MT-05S) with an XML-U2 led; and
a "ring" light with a circular array of about a dozen LEDS that illuminate the ring around the bezel.
Centre light
Centre light has 3 modes: high, medium and low accessed through the right hand button on the rear.
Ring light
Ring light has two modes - solid and flashing accessed through the left hand button on the rear. Light output in both modes is not particularly great, but is even in all directions. I'm not really sure what the point of the ring light is. Daytime riding in flashing mode perhaps?
MT-05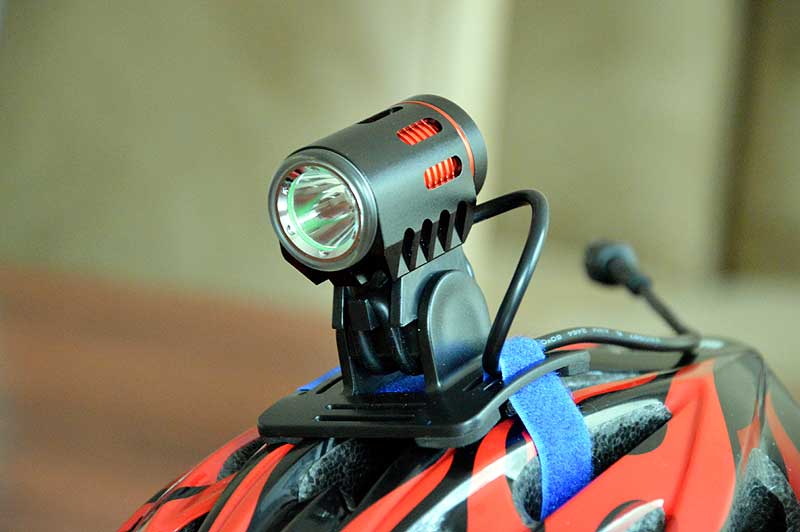 MT-05S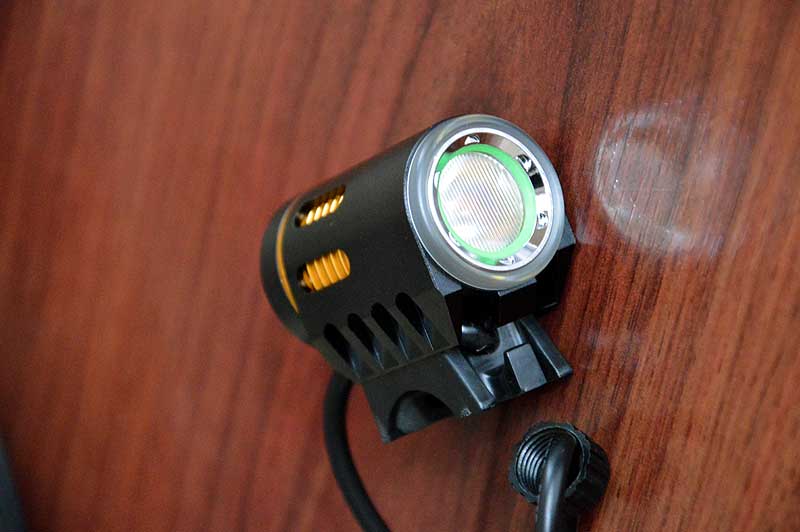 Current draw
Main light:
high - 0.92A;
medium - 0.27A
low - 0.09A
Ring light:
steady - 0.13A
flashing - 0.05A
Battery packs
These lights are sold as just the head-unit only. What you get is the light, the bar mount clamp and a couple of o-rings. You can buy or make your own battery packs to go with them. With a current draw of only 1A @ 8.4V on high, I chose to make some 2S1P battery packs using Panasonic NCR18650B 3400mAh cells. These give run times in excess of 3 hours. I've also changed the connectors on all my lights to use the same screw type connectors as off the Fandyfire / Solarstorm X2 lights.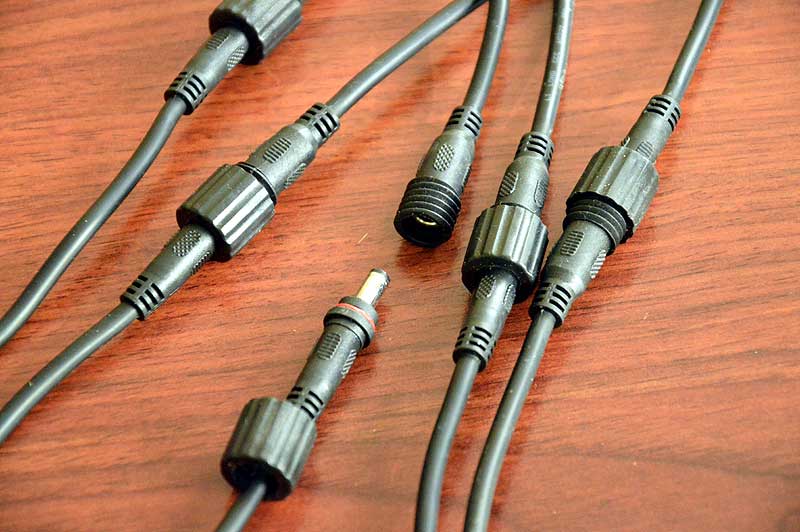 Mounting options
Like so many of these lights, they come with a half round plastic mount that uses o-rings to hold it onto either the bars or an adapter for helmet mounting. The o-ring mount is pretty ordinary for use off-road and will move back and forward in the rough.
I like to replace the mount with a Hope mount that features an adjustable cam and two replaceable rubber pads for 25.4mm or 31.6mm bars.