The good
great light output - certainly not the claimed 2000 lumens (or whatever over-the-top claim they make), but significantly brighter than a single XML;
a nice medium beam pattern with plenty of spill and a good hotspot. Perfect for MTB night rides;
good battery life - a bit more than an hour of continuous light on full beam;
battery level indicator on back of light is useful - three green leds show you the battery's charge state;
no stupid flashing modes or SOS modes - just three levels of brightness;
The bad
cable is just a little too short for me to use on the helmet and have the battery pack in my jersey pocket;
doesn't remember brightness level, so have to cycle through levels each time your turn it on;
plenty of different sellers with similar looking lights - impossible to figure out whether one is better than another or whether they are all the same from the same factory.
Helmet mounting
One significant weakness with these cheap chinese lights is the helmet mount. All of these lights have the same o-ring bar mount system, so the helmet mount is a crappy bit of plastic that resembles half a handlebar and a stack of dodgy elastic to try to keep the thing on your helmet. On this light I've unscrewed the factory handlebar mount and replaced it with a spare helmet mount (I think this is a cygolight helmet mount).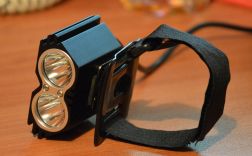 Other helmet mount options available as separate kits include:
Update
The light switch has stopped working. The switch itself is mechanically and electrically perfect, but the micro-controller is not responding to the switch. As a result, the light is stuck on high. As soon as you connect the battery the light comes one. Holding the switch on does not switch to flashing mode. The battery charge indicator lights still work though. The driver board in the light has a part number of HX-1289A6.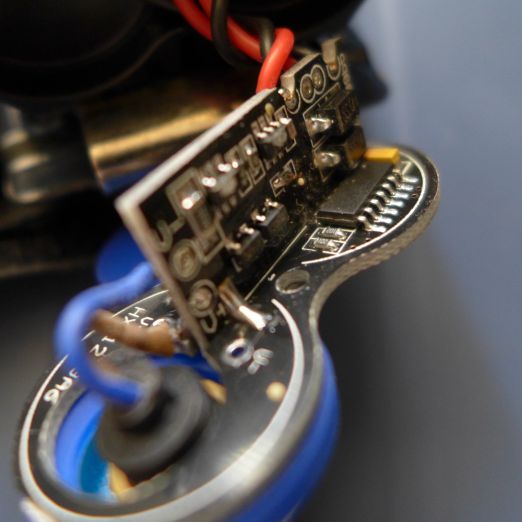 Here's a close-up of the switch. It's a pity the problem isn't something simple like a switch failure.