The Magicshine (and Magicshine clones) use an o-ring mounting system: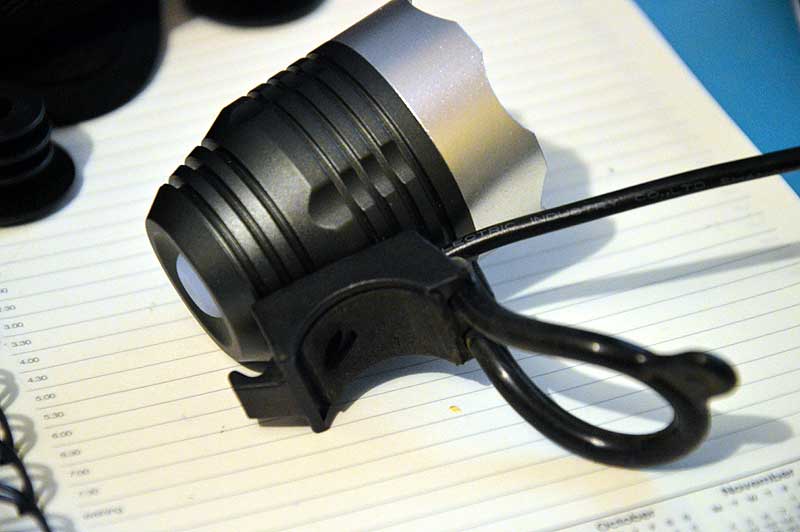 It's simple but far from rigid enough for serious off-road riding.
Hope make a universal handle bar mount which is a quality bit of gear. Its well made and solid and with a little modification it can be used with the Magicshine lights.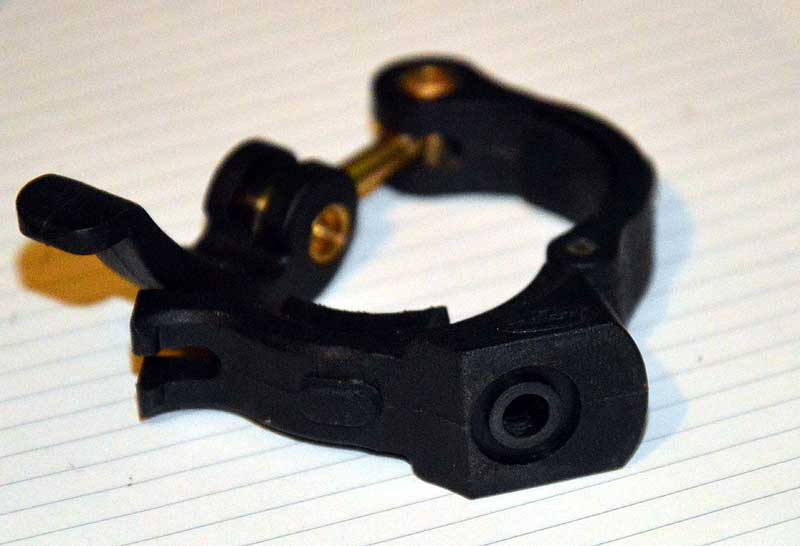 Mod required
The Magicshine lights have the cable exit from the bottom of the light in front of the mounting hole. Accordingly, you need to machine (or otherwise remove) some material from the front part of the Hope clamp to clear cable exit: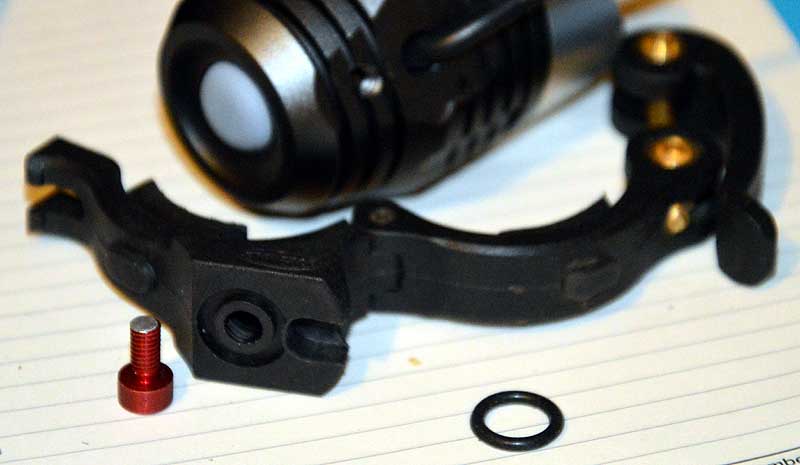 Finished light