Here's something I quickly knocked up: a lightweight stove wind shield.
It's made from a roll of aluminium flashing bought cheap at the hardware/building supplies store. It's normal purpose is as a damp course between brickwork. The sheet is a thicker than the alum used in a baking tray but still lightweight. I made the height so that it would fit inside the pot. The ends are rolled over so they interlock when in use. There are also about 18 holes made with a holepunch around the bottom to provide some air flow.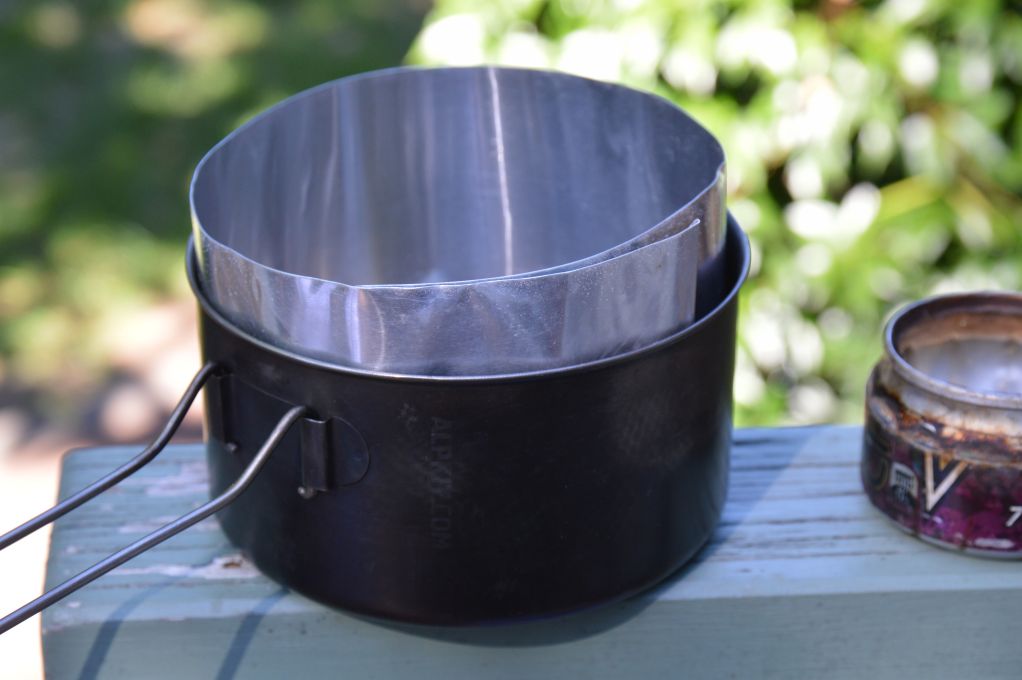 When wrapped around the pot there is about a 1cm gap all round.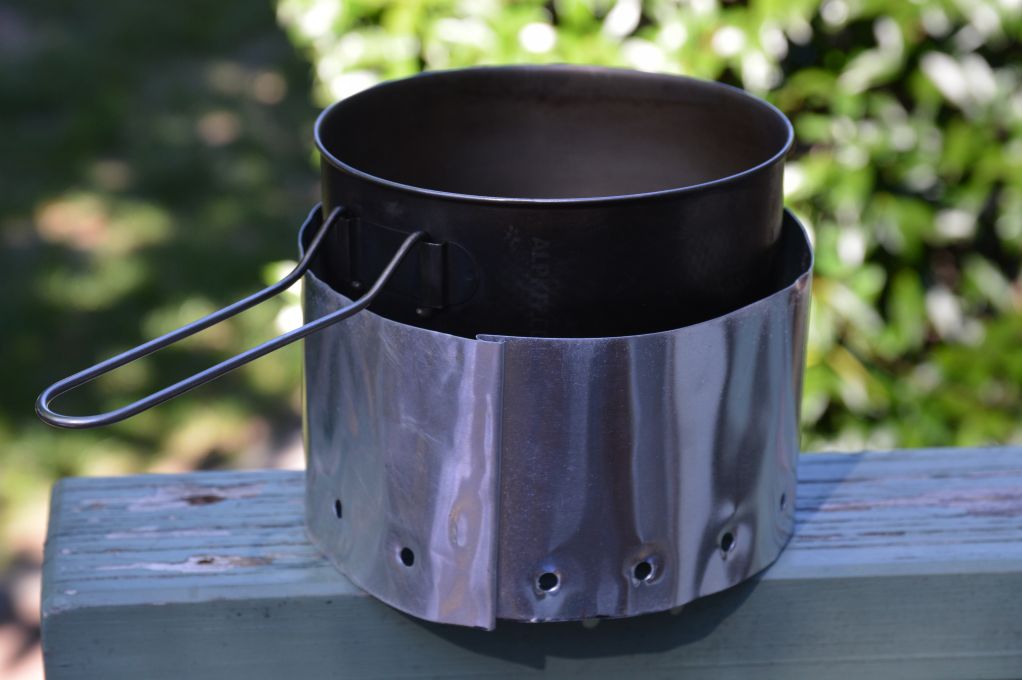 In windy conditions this wind shield really helps to increase efficiency of the alcohol stove. Alcohol stoves in wind use a lot more fuel than necessary and more of the heat being generated gets lost.