It is quite difficult to find lightweight 24" tubes, but I recently stumbled on a solution that so far has proved acceptable.
I use the Schwalbe 20" BMX tubes with removable core presta valve for 24" ghetto tubeless conversions. The tube weighs 85g and a 20" tube stretched over a 24" rim makes for a good rim strip for tubeless conversion.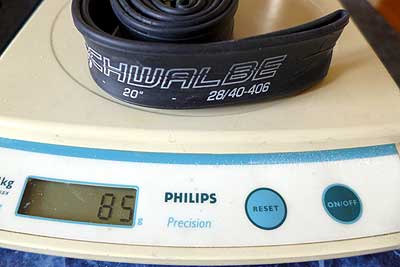 Anyway, the long and the short of it is, you can use these tubes in a 24" tyre like the Rocket Ron 2.1. This makes for a very lightweight 24" tube. The only trick to make tyre install easier, is to inflate the 20" tube enough so its 24" in diameter.