Poploc adjust had stopped working on a Reba fork. Poploc adjust has the lever to lockout the fork as well as an adjuster to change the compression damping setting when the fork is open.
The compression adjuster has a circlip right at the end that keeps it in the body. Somehow, the compression adjuster had lost this circlip. I couldn't find the circlip when I opened up the body but one of the screws holding everything together was stripped so the body may have come apart and the circlip fallen out.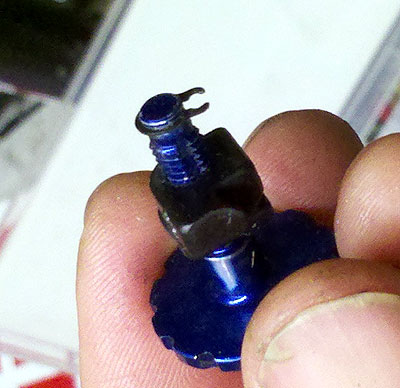 I replaced the circlip and the stripped screw with a larger screw (in anodized blue alu) and added a blue anno alu pinch bolt for good measure. Nicely matches the blue on the comp adjuster. I also zip-tied the body together at the cable entry to further toughen things up and prevent the body from coming apart again. New cable (it uses a standard gear cable) and housing completed the fix. As good as new.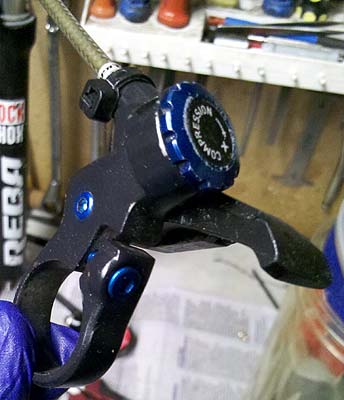 Here's an inside view of the poploc showing the adjuster in place with its new circlip: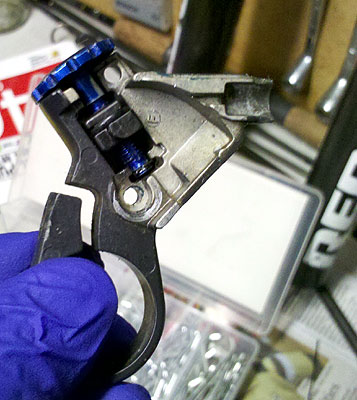 There is also a little ball bearing that provides the clicks on the comp adjuster. There was no spring or anything behind this ball. I added a suitably sized oring wrapped around the groove in the black plastic part of the adjuster. This oring puts pressure on the ball bearing and the adjuster has its clicks back.