Highlights
This pump basically has everything:
high volume and high pressure settings;
capability to pump up to 120psi;
pressure gauge that goes up to around 140psi;
twin head design means no changing from presta to schrader and vice versa;
locking head - one its on, give it a 90 degree twist and its locked onto the valve stem;
solid construction with a machined aluminium body.
What's it weigh?
138g.
High Volume / High Pressure
You choose between the two setting by rotating the knob at the bottom of the pump: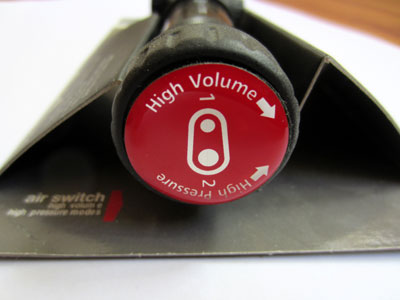 Presta / Schrader Head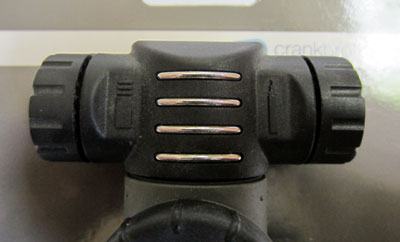 160psi Pressure Gauge