Tools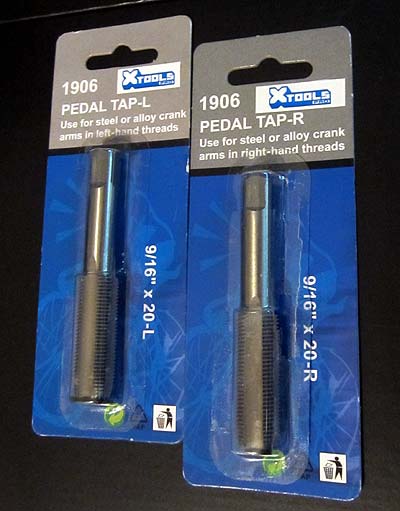 appropriate size drill - 33/64" (or 13mm) for 9/16" threads (you may be able to get away with a 1/2" drill, but use a 33/64" or 13mm drill if you've got one);
drill press (a good milling machine is even better).
Note: you must shorten the cranks by at least 23mm, so a 175mm crank will become at most a 152. This makes it difficult to produce a 160mm crank as you need to start with 180mm cranks, which are hard to come by, particularly in a design suitable for shortening.
Further information
Old LX cranks
I shortened some old 175mm LX cranks down to 140mm for use on my daughter's bike:
I would not recommend shortening these cranks for adult use as the crank arms narrow down. As a result, there is less meat around the new pedal hole. This is not a problem for a 30kg rider.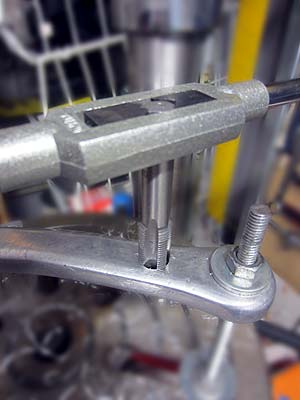 388g for 140mm short crank arms: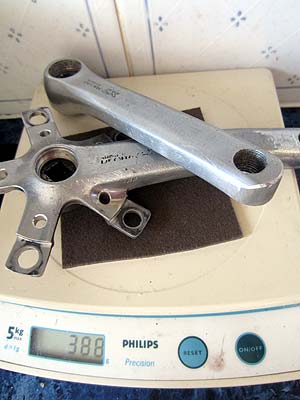 One the bike: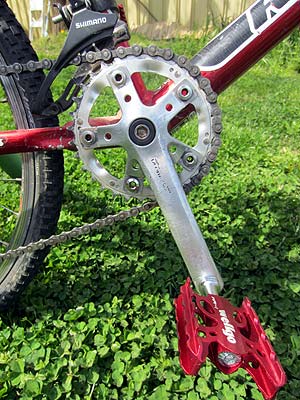 Truvative FiveD cranks
I've got some Truvative FiveD cranks on my tandem and they look like perfect candidates for crank arm shortening. The crank arm is a consistent width and thickness and remains perpendicular to the bottom bracket spindle for a distance that means you could shorten these down to perhaps 130mm.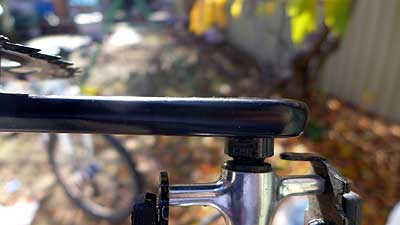 I got a second hand pair of FiveD 175mm cranks and shortened them to 150mm. Worked well.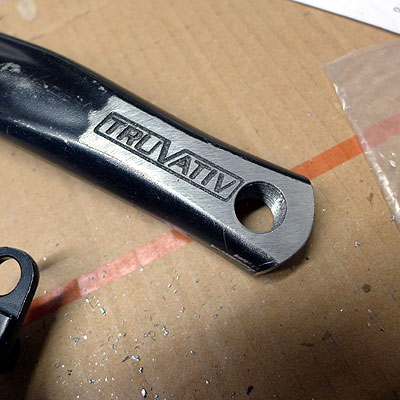 Other suitable cranks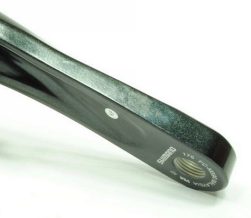 Truvaitiv Firex and Isoflow
Suntour XCT - plenty of meat with non-tapered arms. Looks like you could quite short with these.
FSA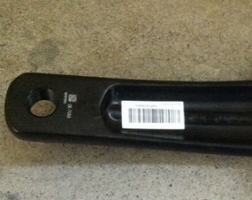 Not-suitable cranks
Three basic categories of cranks are not suitable for shortening:
cranks with hollow crank arms. eg. Shimano Hollowtech II cranks, Stylo OCT, SRAM higher end models;
cranks which narrow down too much or which lack sufficient material at the back of the crank arm for the pedal thread;
carbon fibre crank arms;