This is an Avid bleed kit - all of $15 off fleabay. The Hygia SLP (and possibly other Hygia brakes) use the same bleed port threads as the Avid brakes: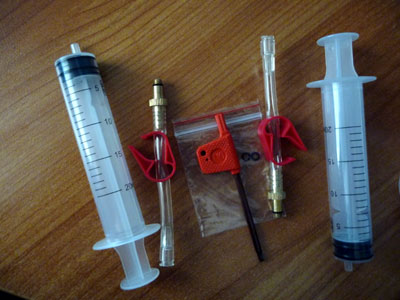 The only thing you really need from the kit are the brass screw in adapters. At a pinch, I've bled the brakes by just pushing the ends of the bleed syringes into the bleed holes. This approach works but is messy.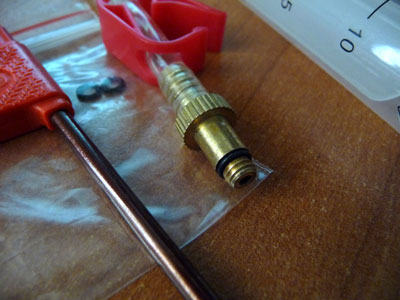 Avid makes two different types of bleed kit. There is a standard and a "pro" version.