Rotor Rvolver boost front hub weighs 110g.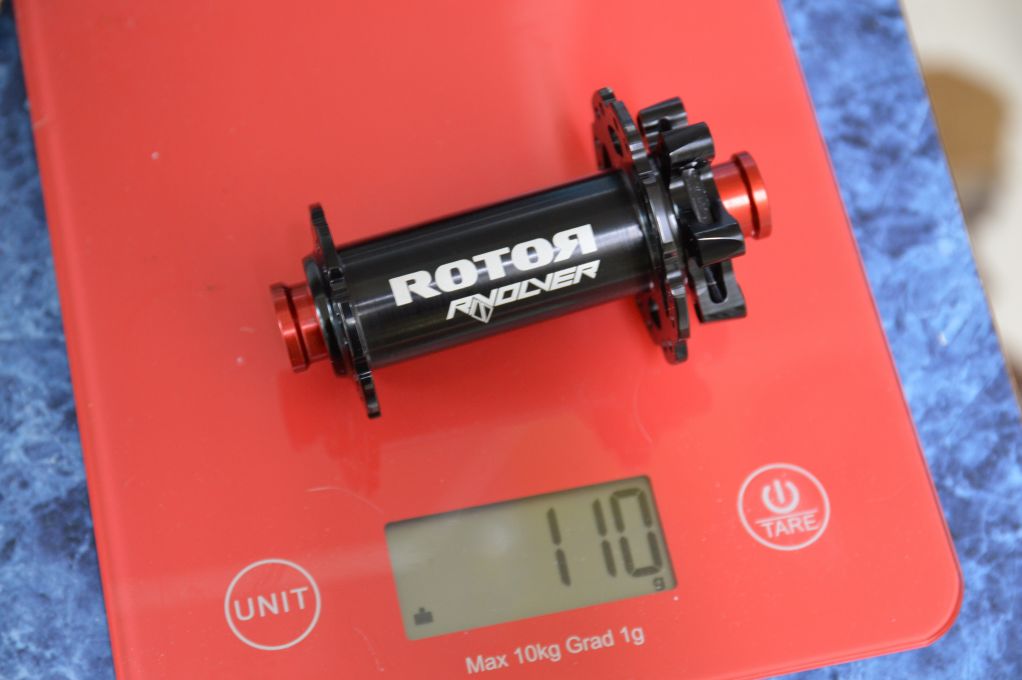 Hub seems well made with lots of quality CNC machining to get the weight down.
Paired spoke lacing
The spoke holes are not evenly spaced around the flanges. This means, that the spoke lengths need to be adjusted accordingly. Opposing spokes are grouped together, so the spoke lengths end up being 2mm shorter than your calculator would suggest. This is, however, contrary to what is claimed on the Rotor wheelbuilding FAQ for the hubs, where they state that you should add 2mm to the spoke lengths.
The correct information is actually hidden away in the technical drawing for the hub, but even that is ambiguous because it refers to 2x lacing only and 28h holes. For the 32h hub like I have here, you definitely want to lace 3x for the best spoke entry angle into the rim and you want to subtract 2mm from the calculated spoke lengths.