Vital specs:
20mm axle, 110mm spacing;
weighs 272g;
uses two 6904-2RS bearings 20x30x9mm.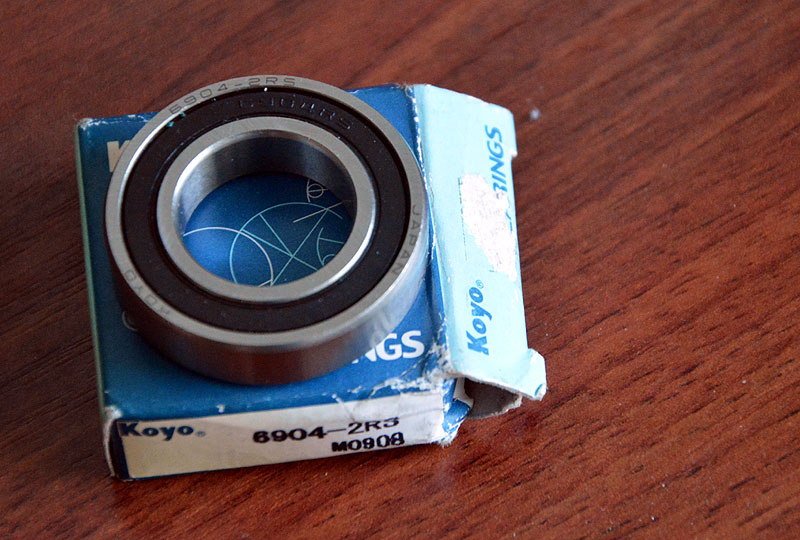 Note: I got an email saying that the bearings are 6804 and not 6904. I can 100% confirm that the bearings in my version of the Super Duty are 6904 with dimensions 20x37x9mm. It is possible that there are other versions of this hub that use the 6804 (20x32x7mm), so if you're replacing your Super Duty bearings, press the old ones out and measure them before ordering.
Weight breakdown:
| | |
| --- | --- |
| Hub shell | 134g |
| Internal bearing spacer | 40g |
| 2 x 6904 bearings | 68g |
| 3 x end caps/spacers | 30g |