This is for my daughter's Anthem X0 that uses an XT crankset with a 28t chainring in the granny position. The bike has a 68mm BB so I'll make it mount on the DS BB replacing the DS 2.5mm spacer. This means I can make the inner plate out of flat 2.5mm carbon fibre sheet. This simplifies mounting and construction immensely.
Design
First step is to design the guide. I took some measurements of the chainring size and BB hole. I then combined those circles with a straight-on background picture of the actual setup. This enabled me to mock up the guide on the computer and get the measurements spot-on.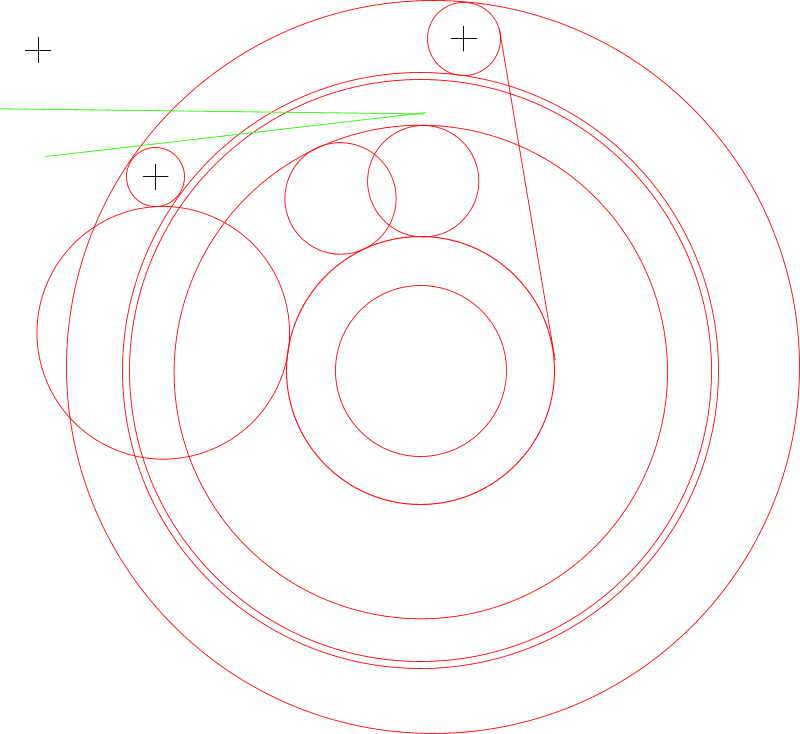 Combined with picture: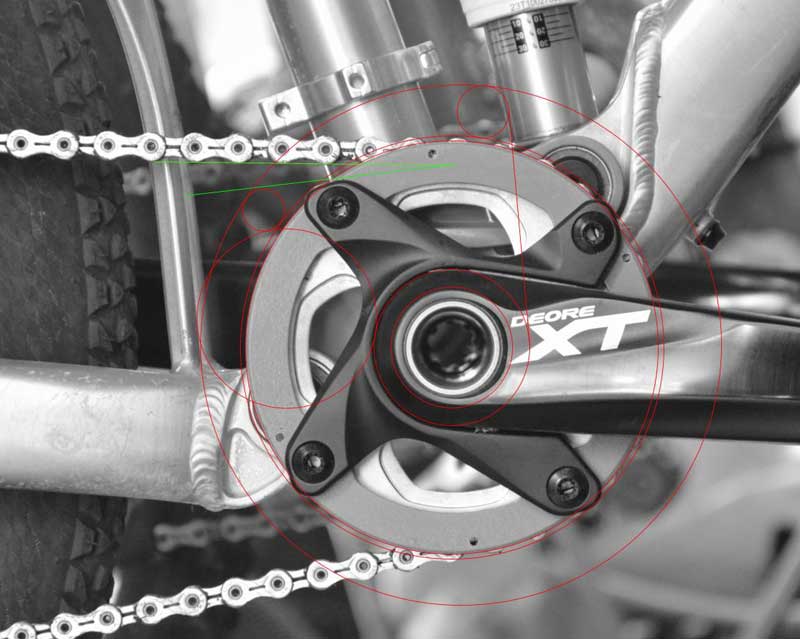 I printed the design on some cardboard and made a cardboard mock-up of the inner plate. Using this, I could make sure things would work as expected before cutting the carbon fibre sheet. The two green lines show the chain angle between the 36t and the 9t rear sprockets.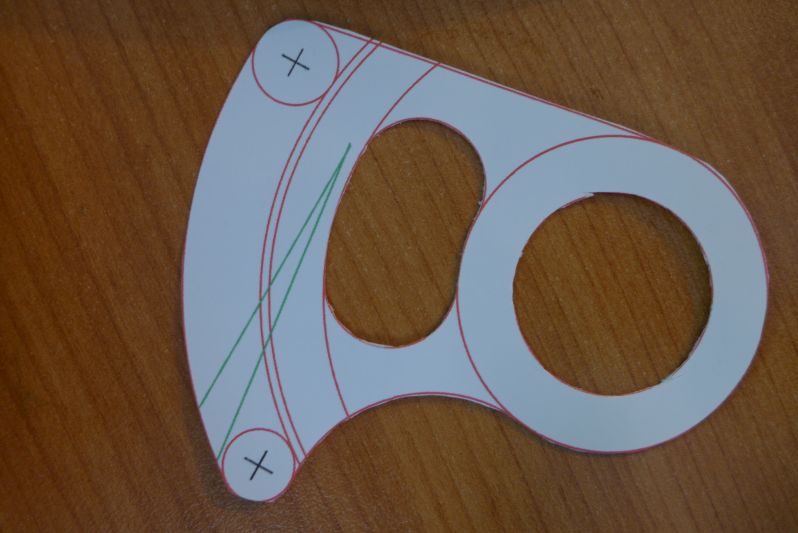 Build
Once satisified that things were right, I printed the design onto sticker paper, which I then applied to the carbon fibre sheet. This provided my cutting template.
Rough cut out was done with a jigsaw using a fine tooth metal cutting blade. Mask and dust extraction was used. Do NOT breath any of the dust. Vacuum up any dust when done.
Holes were drilled using an adjustable tile hole saw in the drill press on slow speed. Finishing was done by wet sanding under running water.
The raw edges of the carbon sheet were protected with a coat of the same purple paint that I have used on the rest of the bike. The entire side plates were then clear coated. Clear coating the carbon fibre with a quality UV resistant (non-yellowing) acrylic clear is important to protect the carbon fibre from sun damage.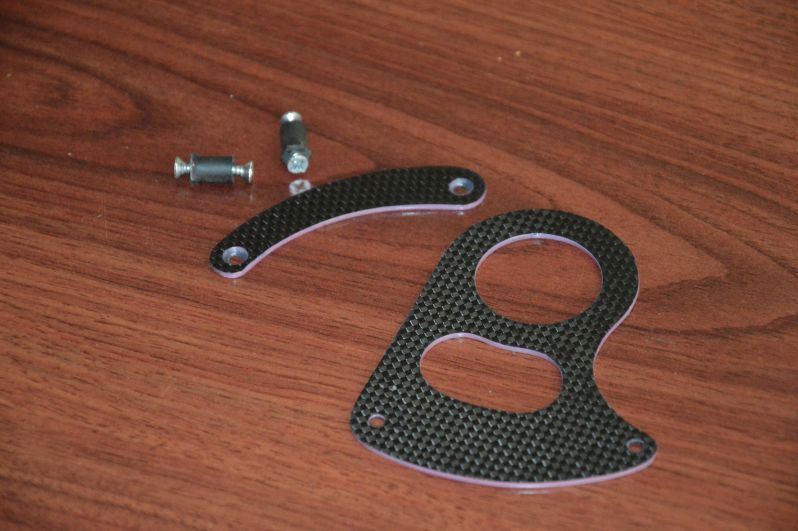 Finished guide
The guide features a large inner plate and a smaller outer plate. The smaller outer plate is stood-off the inner plate using some nylon rod as spacers. Countersunk screws go in from either side into the nylon rods to hold it all together.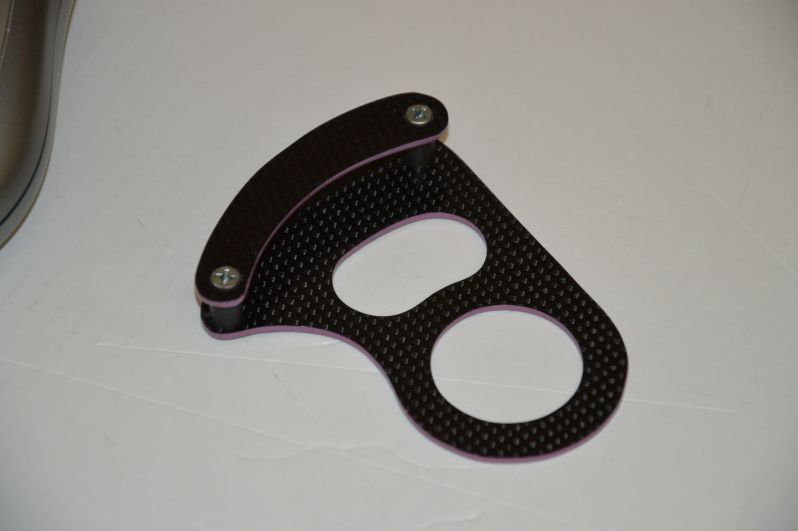 Another view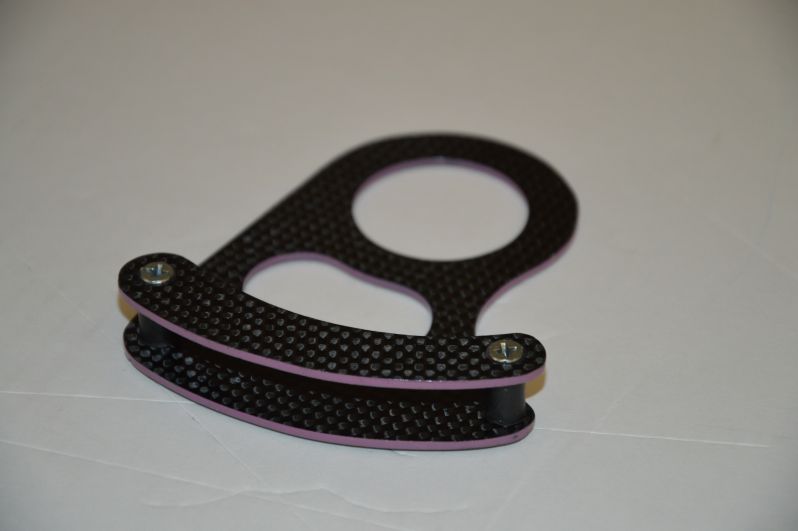 Top view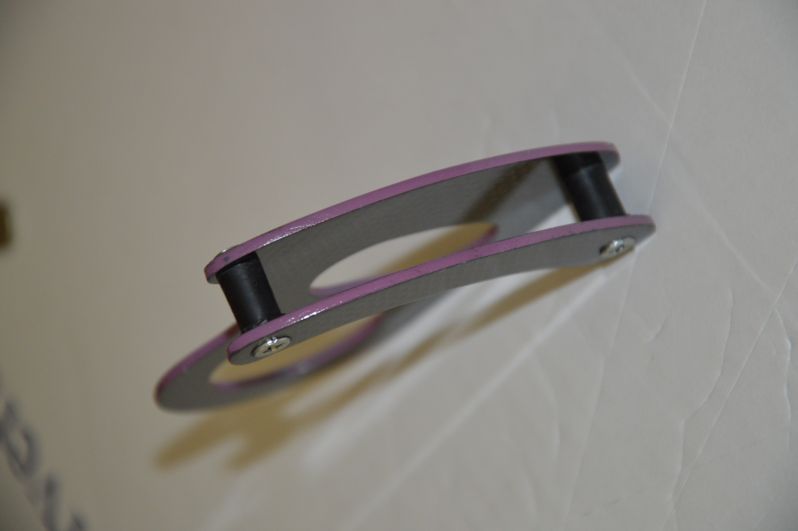 On the bike: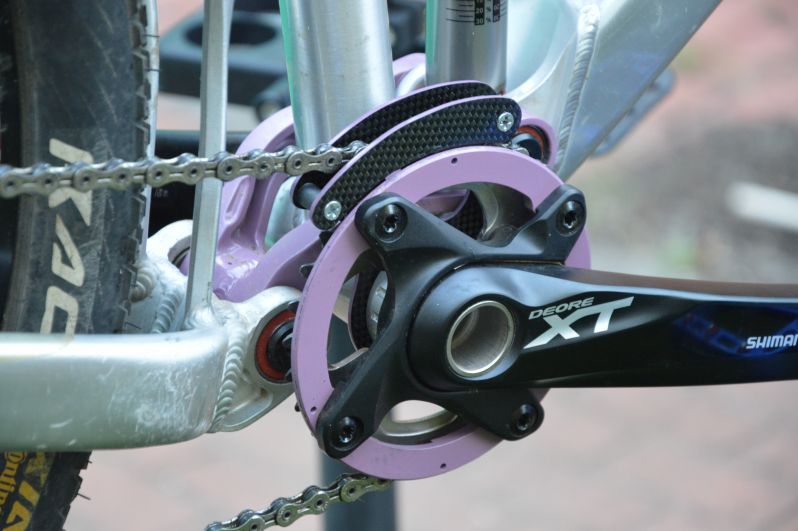 Another view: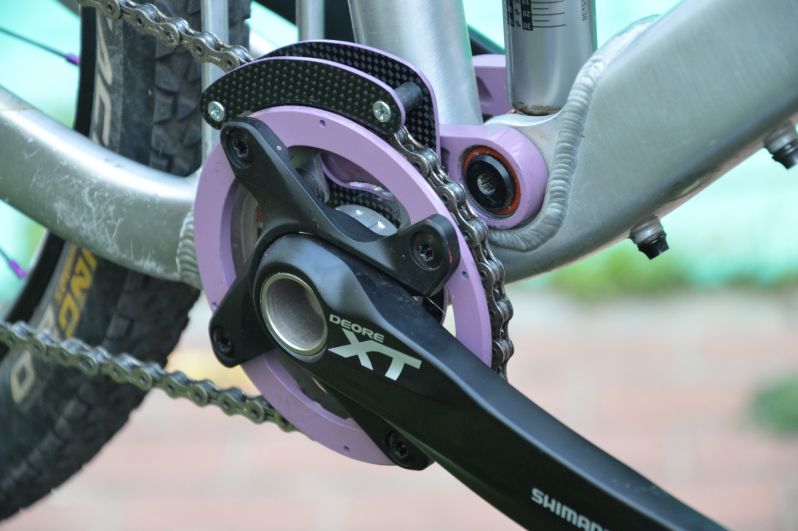 What's it weigh?
18g, which I think is a pretty good weight for a guide of this type.