More complicated to make than the bottom bracket version. Once again, I've custom made this one for a specific frame/crank combo, although this one will work for 28-36t chainrings.
It's made up from 6 separate pieces of 2.5mm carbon fibre sheet and an aluminium clamp which I had (I think these are used to add bottle cage mounts) and held together with super glue (Loctite 404 rubber reinforced type).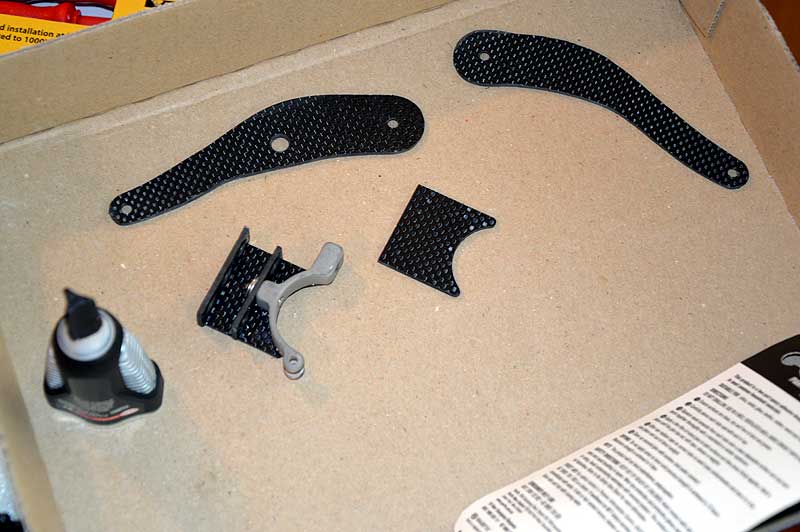 Total weight is 45g, so not super light like the BB version. Due to the chainline on this bicycle, the guide sits a fair way out from the seat tube, so I had to overbuild it a little to make sure it was strong enough. Even so, 45g for this type of guide is still as respectable weight.
Here's a few other views
On the bike: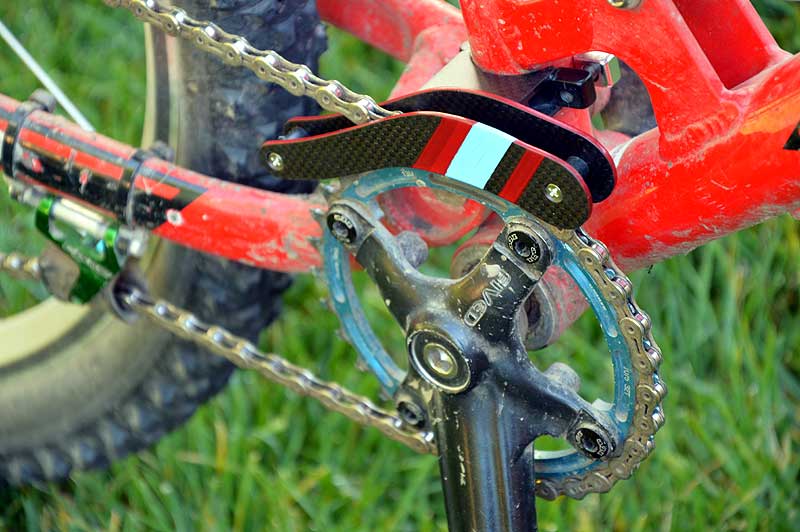 Another angle: