When I was looking for a "real" kids bike about 5 years ago It came across a closeout sale on Redline Mini Pro LE BMX bike. I was light and equipped with good solid components.
As a kids bike for bike path riding it was awesome. So light and fast. The single speed rear hub with shimano compatible freehub meant I could easily change the gear ratios and get the gears right for the riding we did.
Unfortunately, the single speed held my kid back when we hit the single track. Its pretty much up or down where we live, so gears are all but essential. So with a bit of machining and tweaking I added gears .
After a while, the kids were getting faster and faster offroad and the small 20" wheels combined with the rigid front end were makings things hard through the rough stuff. I modified an old Manitou 26" fork to work with the 20" wheels .
I then removed the front triple chainring which was just really confusing for a young kid, added some lighter components I had lying round and settled on the current configuration that has seem many hundreds of happy single track kilometres ridden.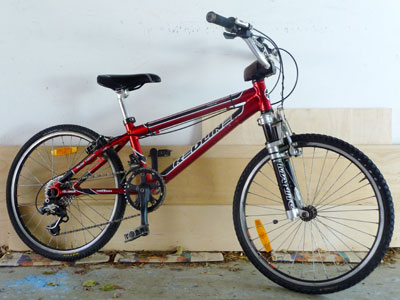 Components as at October 2012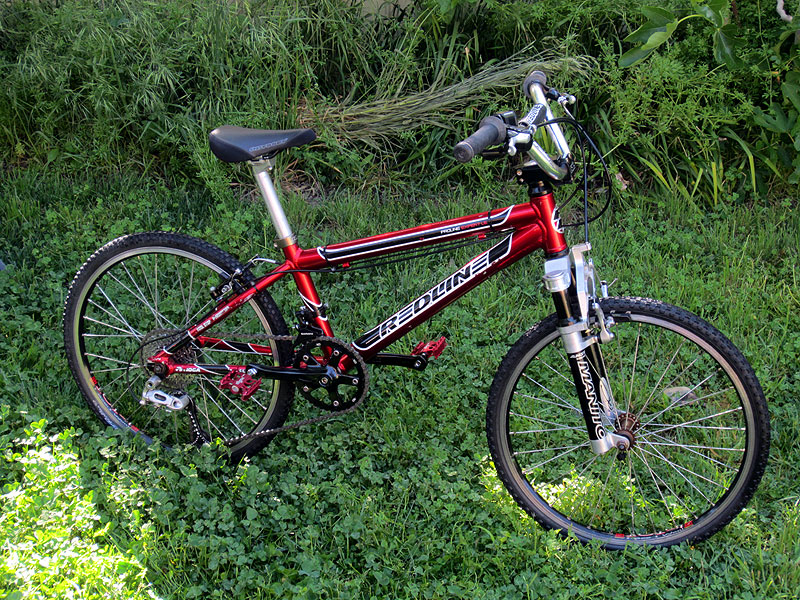 Frame: Redline Proline Expert LE (Light Edition), 6061-T6 aluminium in candy apple red;
Fork: Manitou Sport modified to suit 20" wheels, custom made elastomers to suit 20-30kg rider;
Crankset: FMF 140mm square taper, 110mm BCD with 36t AC chainring;
Wheelset: Redline hubs, lightweight Sun ICI-1 rims, front radially laced;
Cassette: modified XT 9-speed cassette 17-32t 5 speed;
Gears: Deore 9-speed shifter with gear indicator, full length shift cable housing, XT rear derailleur;
Brakes: Promax levers, promax low profile v-brake rear, STX canti front;
Saddle: Odyssey junior - lightweight and perfect for those little backsides;
Pedals: Wellgo WR-1 - lightweight and grippy;
Chain: KMC 9-speed with quick link;
Some more pics: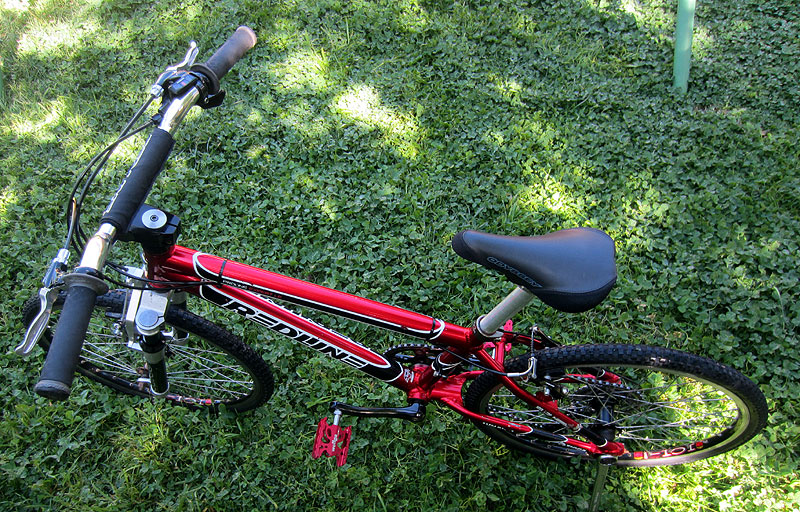 From the back: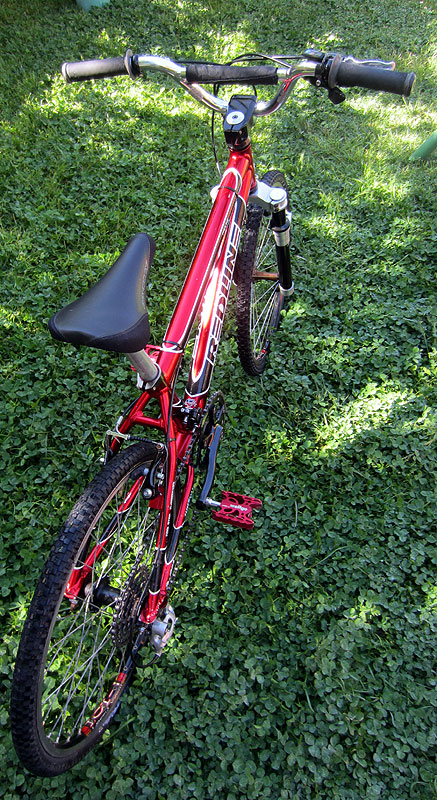 From the front: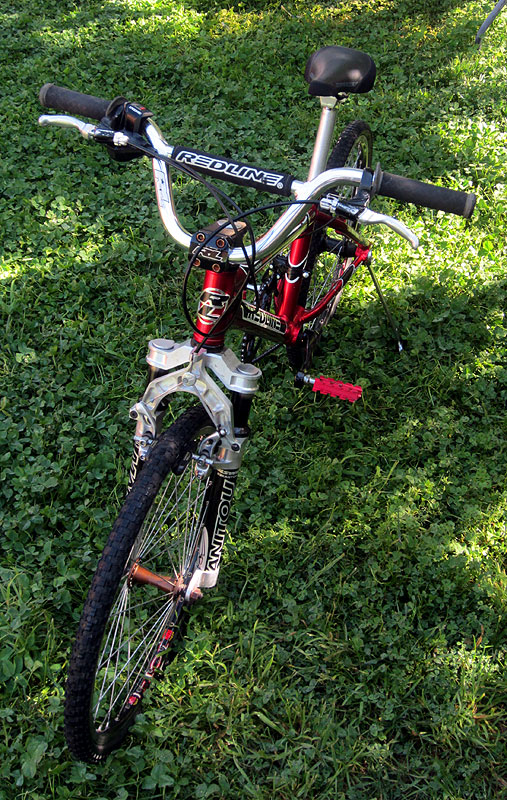 Note
BMXs although having very low stand over height are long in the top tube - even the mini/micro frames. For this reason I had to turn the offset seat post that the farm came with around so I could get the seat further forward. I also had to tilt the handlebars back to further shorten the cockpit. A zero offset post would be best for this application.