This is the first iteration of the Giant Anthem with the maestro linkage and gets 3.5" of suspension travel out of a 152mm x 32mm (6.0 x 1.25") shock.
The bike originally came with a Fox F100 RLC fork with 100mm travel and a Fox RP23 rear shock.
Modifications
Cosmetic
The frame wasn't in great cosmetic condition but I didn't want to give it a complete respray. What I did want to do was to personalise it for my wife and at the same time redo most of the bad paint. The colour of choice was a really bright lime green. Here's what I did:
linkages, seat clamp and headset top cap sand blasted, primed and painted green;
damaged/chipped parts of the frame masked off, sanded, primed, sprayed in sandable primer, sanded and painted green.
Mechanical
shock replaced with Monarch XX with hydraulic lockout. The shock I had was a 165mm x 38mm shock. The Anthem takes a 152 x 32mm shock. I was able to shorten the XX monarch with an internal travel reduction spacer inside the damper. It is now a 158 x 31mm shock.
two sets of offset bushes used in the shock resulting in 6mm total length reduction which pretty much offsets the 6mm longer shock;
the lower link is from an Anthem X. Using an Anthem X lower link gives slightly more suspension travel and drops the bottom bracket about 14mm. This won't be a problem with pedal strikes as this frame will have 165mm cranks fitted;
lockout line routed through drilled out front derailleur bosses;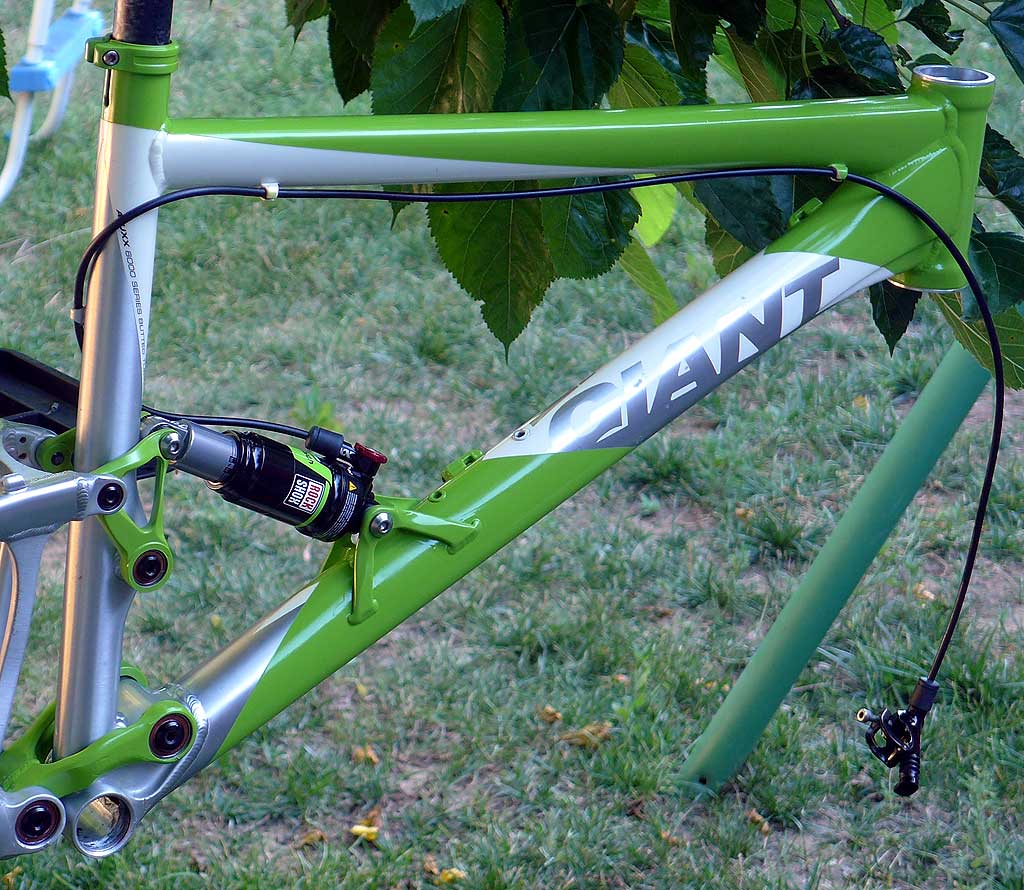 The finished product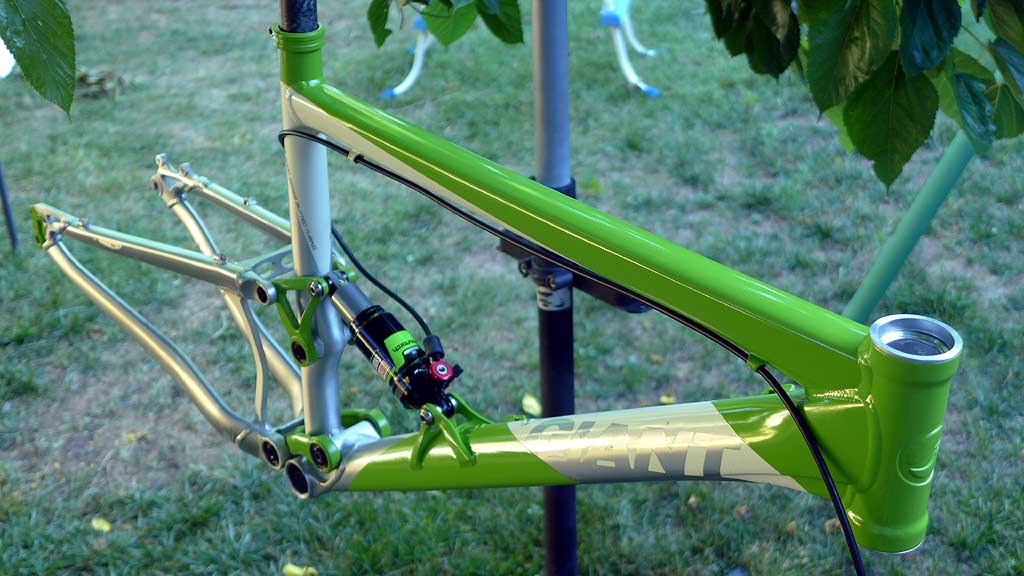 Through pure coincidence, the shock I had set aside for this frame had a green sticker on the aircan that almost perfectly matches the green paint I used for the frame.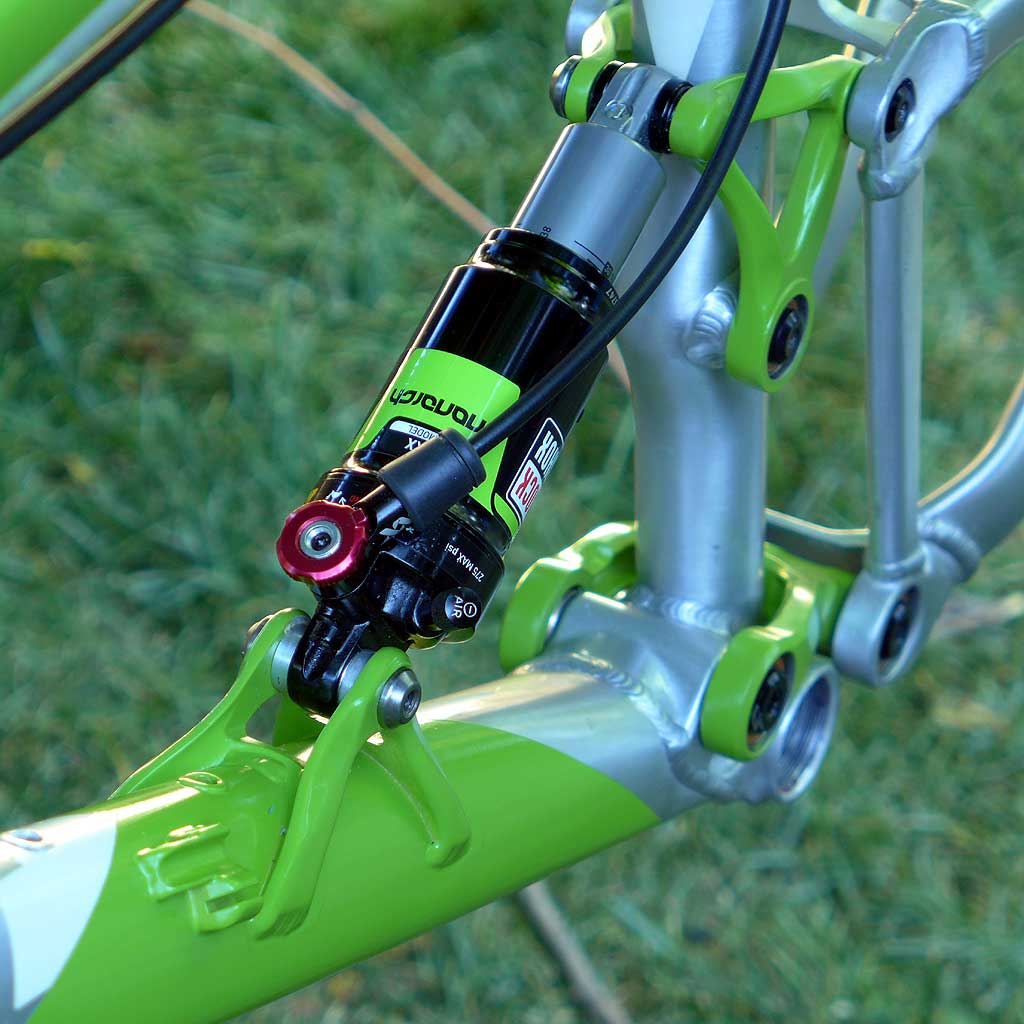 Complete bike