Basically, there is almost nothing like this commercially available. At least, I wasn't able to find any. Consequently, the only way to get a pair was to make some. I started with a set of Truvative FiveD square taper cranks in 175mm long.
For the finish, I decided on a burnished look.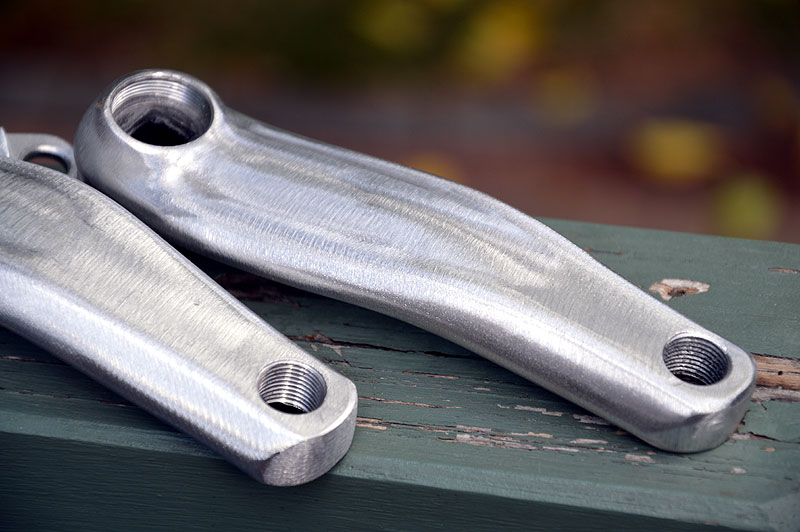 These cranks can also take a granny ring, and the benefit with square taper cranks is that you can use different width bottom brackets to get the chainline just perfect.