I've been looking around for a fork that I could use as the basis for building a custom 20" fork for my daughter's BMX based 20" MTB. My local bike store managed to set me up with a Manitou 1 Sport Fork that looks like it'll be a good base for the conversion.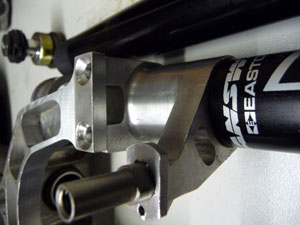 These things really are a blast from the past. Everything is CNC'd from aluminium with the fork outer and inner legs being made from Easton tubing.
They are certainly a cool looking fork and seem remarkably stiff - probably due to the small amount of travel and the comparatively huge amount of overlap between the stanchions and sliders.