These came on my Apollo Synchro 26 tandem.
Weight of drive side crank arm is 283g.
The crank arm is a consistent width and thickness and remains perpendicular to the bottom bracket spindle for a distance that means you could shorten these down to perhaps 130mm.
Update
I got a second hand set of 175mm FiveD cranks and shortened them to 150mm. The design of this crank makes it particularly suited to such shortening. Worked out well.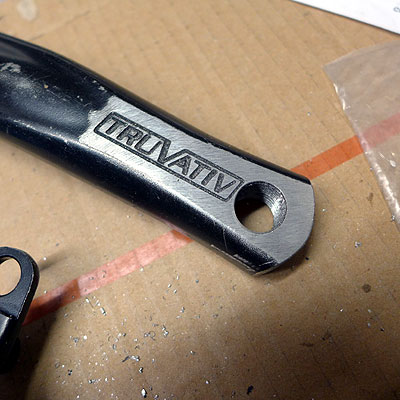 Further update
I can confirm that it is certainly possible to shorten these cranks down to 130mm . They work well and the end result is really nice.