I use a 4 x AA battery holder that features an on-off switch and a USB power port.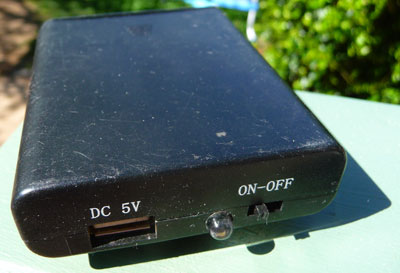 I've modified it to add a super bright led and a momentary switch for the led. This way the battery pack doubles up as a little emergency torch around camp at night.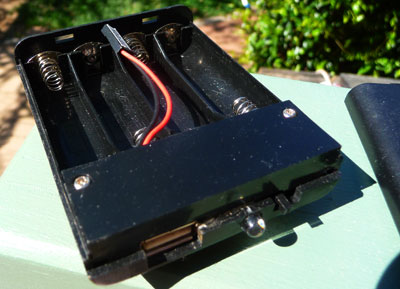 Filled with lithium batteries it works well to recharge USB rechargeable devices. A single set of lithium AA's will recharge a Nokia 6120C three (3) times from completely flat.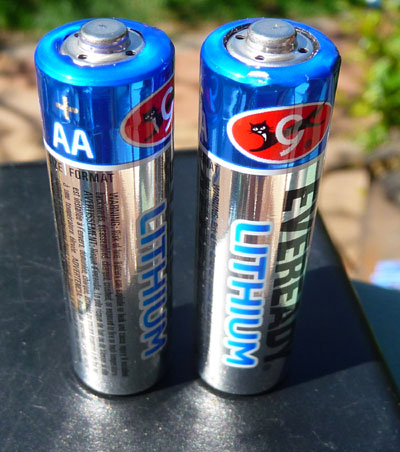 I also added a flying lead that enables me to measure the voltage of the pack using a RC balance checker. Below you can see it plugged in displaying 6.04 volts on a fresh set of batts.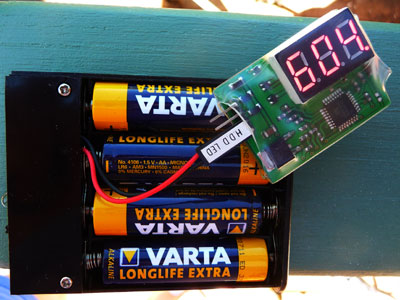 Instead of taking a long USB cable I use this little gadget which has a Nokia charging plug (for Nokia 6120's etc.), a USB B connector and a mini-USB A connector. This covers all of the USB chargeable devices that I take bush.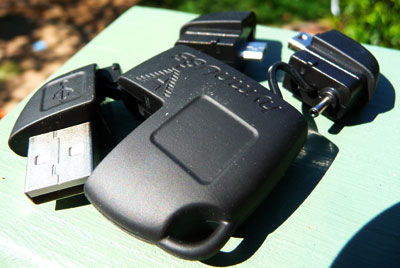 The USB adapter packs down real nice and small: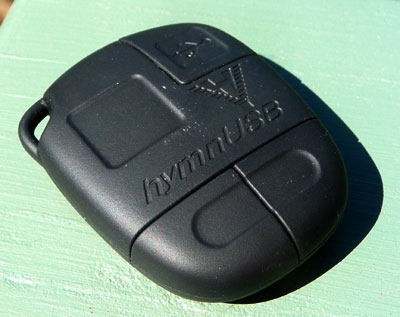 Total setup weighs 64g without batteries. Battery pack only weighs 41g: