Brake rub is most often caused by one of the brake caliper pistons sticking (or at least moving less that the other one). With brand new brake pads, it can often be hard to tell if a piston is sticking, but if your pads are worn and you have had the realign the caliper several times, then chances are one of the pistons is sticking. If its sticking, then it won't withdraw properly when you stop braking and it will causing its pad to rub on the rotor.
Here's an example: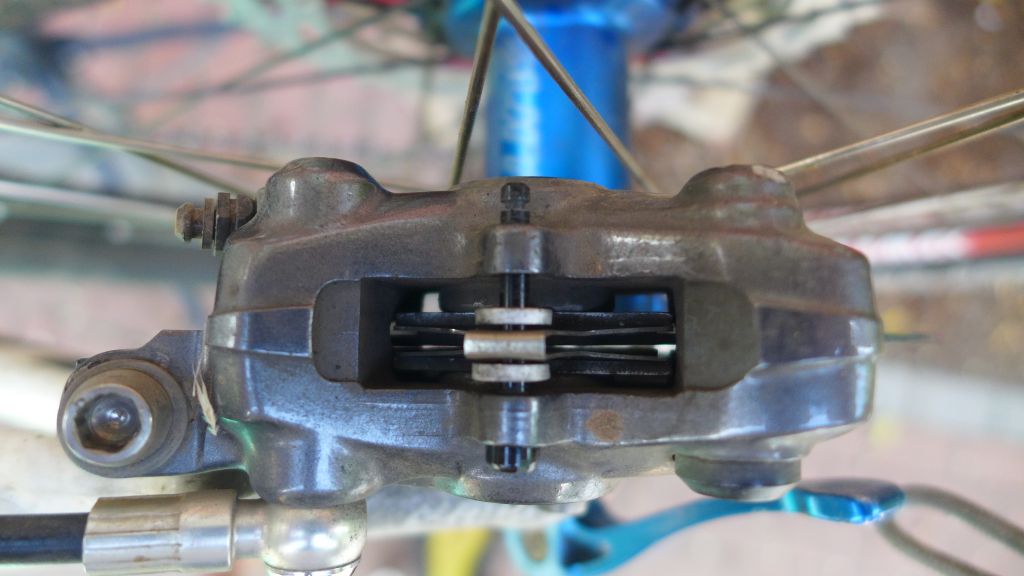 You can see from the picture, that one pad has come out much further than the other.
The fix
Thankfully, the fix is normally pretty easy:
take the pads out;
clean the brake caliper pistons (you don't want to push a whole bunch of contaminants into the brake caliper when you push the pistons back in);
re-install the pads;
use a screw driver or some other suitable tool to push both pistons back in the caliper;
gently squeeze the brake lever to get the pistons moving out;
make sure both pistons move out at the same time;
if one piston is sticking, try to hold the non-sticking piston in place, squeeze the brake lever and get the sticking piston moving;
each time you pump the pistons out with the brake lever, make sure you push them back in before pulling on the brake lever again. If the pistons extend too far they may come out and you'll need to re-fill and re-bleed the brake.