Weights
front brake with 1000mm hose weighs 197g;
rear brake with 1700mm hose weighs 210g;
Claimed weight on these is 182g. Clearly they are much heavier than claimed.
Lever
Lever is a pretty minimalist affair on the Race versions. Only adjustment is reach using a 2mm allen key to turn the adjuster bolt behind the lever pivot. Lever is made from carbon fibre and feels super stiff. Lever is held on with a aluminium single bolt.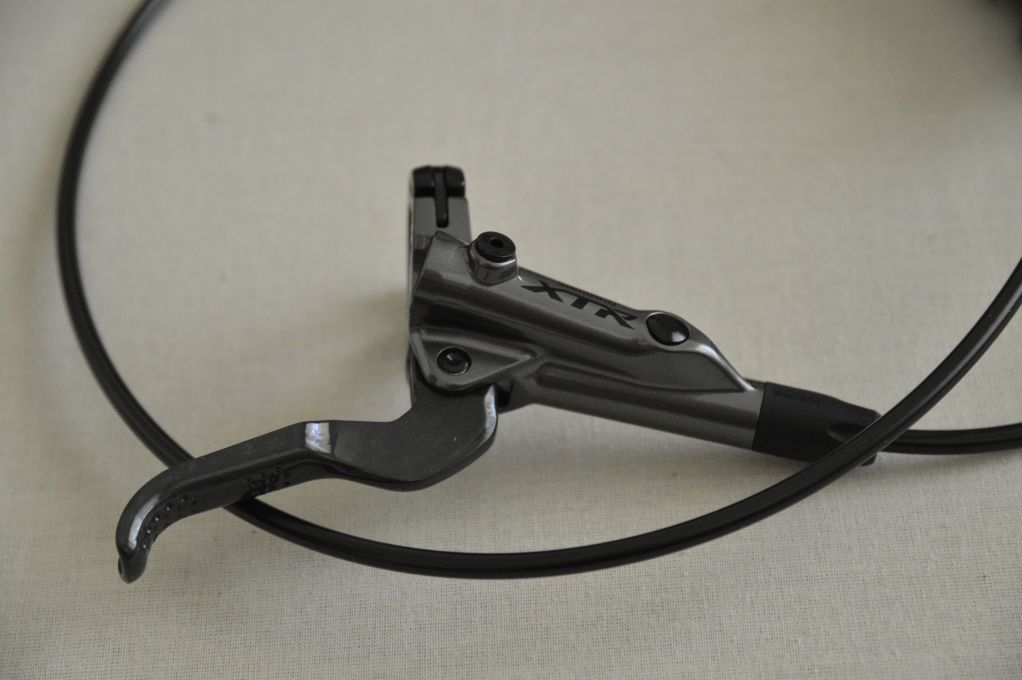 Caliper
Brake caliper is made from magnesium and is a two piece design. It's painted grey (previous generation was polished aluminium, but you can't have a long lasting polished finish on magnesium, hence the paint).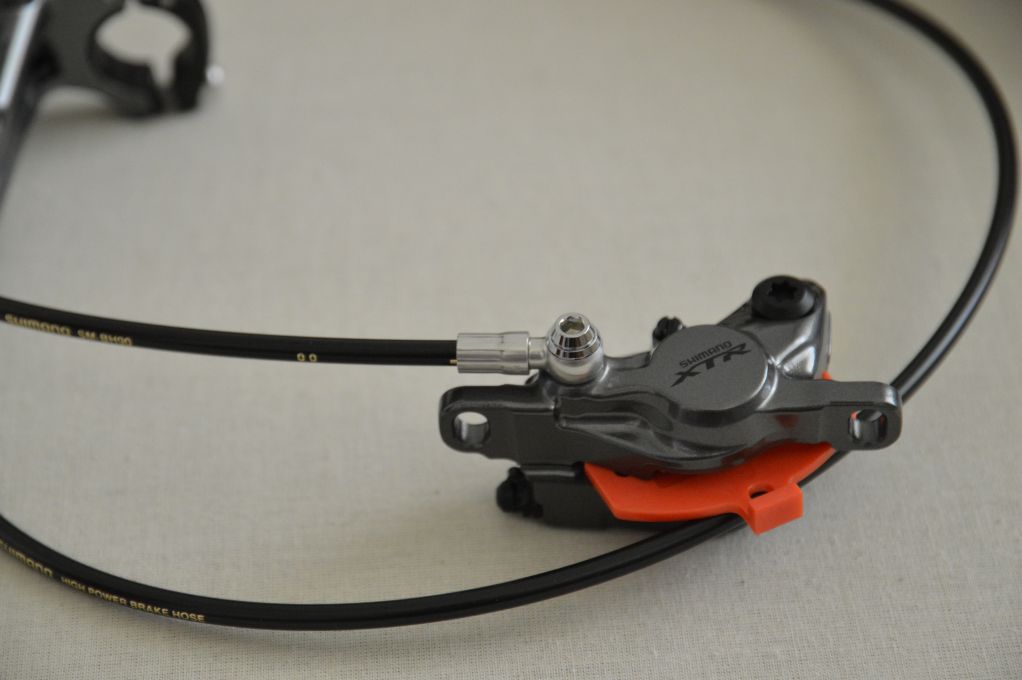 Pistons are 22mm in diameter and made out of some sort of "glass fibre phenolic" material for heat insulation.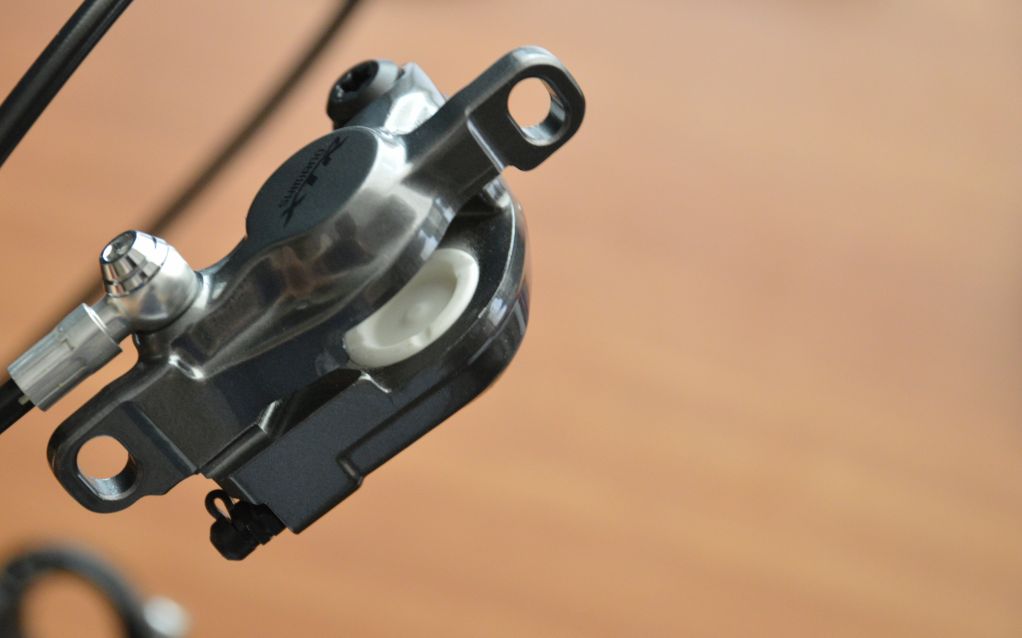 Hose shortening procedure
It's possible to shorten the hoses without needing to bleed the brake.
Note: get your tools and parts ready so you do things quickly. You need: cutters (for brake hose); new barb and olive; hose clamp blocks (that come with the brakeset) or barb press; tapered awl (for opening up end of brake-line once cut).
Once you've got your tools and parts together:
fit brakes to bike and determine optimum hose length. You want to shorten the hoses by cutting them at the lever (not at the caliper);
mark position to cut with tape etc;
remove pads from caliper;
pump lever until pistons are out about 2-3mm from the caliper body. Make sure the pistons come out uniformly. If one is coming out more than the other, then hold it in place so you can get the other piston out a similar distance. Do NOT pump any one piston more than 3mm out otherwise it may fall out of the caliper. A complete rebleed will be necessary if this happens;
rotate brake lever so hose fitting is at the highest point;
remove rubber boot and slide down the brake line;
cut brake line;
remove nut from brake lever (but leave cut end of the brake line still in the lever);
put nut on brake line along with olive;
press olive into brake line;
remove tail end of cut brake line from lever;
insert new brake line and tighten up;
push brake pistons back into caliper. If you can get them fully back into the caliper body (so they sit flush), then while trying to push them back in, use an allen key and crack open the bleed port on the caliper. Some air and a little fluid may escape. Re-tighten the bleed port before you stop applying pressure on the pistons.
refit the pads, pump the lever until it gets firm.
If you can't get a firm feel a the lever then a complete bleed is needed.
If you're getting any sort of pad drag (after aligning the caliper), then the reservoir may be over-filled. Push the pads back while slightly opening the bleed port at the lever and let a few drops of fluid out.
Note: if you need compatible hose, then use Shimano SM BH90 SBM hose. For replacement barbs and olives, use Shimano BH90.
Price
There are some good deals to be had on these brakes at the moment. Even though they're the "latest thing", I've seen them on Amazon for $170 an end.