Two sets of levers, clamps and master cylinders weigh 112g. Levers, master cylinder body and lever clamp are made from carbon fiber / carbotecture.
These levers feature a different lever clamp and reservoir top to the pictures I've seen of earlier MT8 levers.
The lever clamp is still made from carbotecture, but now appears significantly beefier than the original: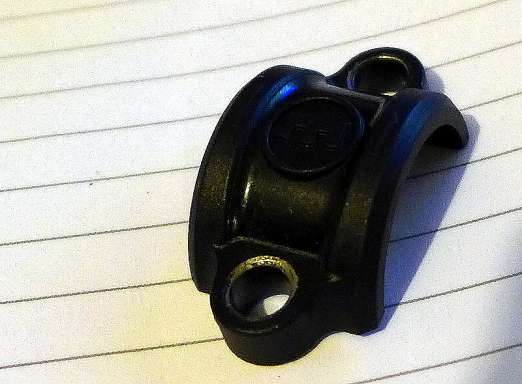 The inside of the master cylinder (part in red) now has a stack of holes (vent holes?) whereas the 2012 versions only had one small hole: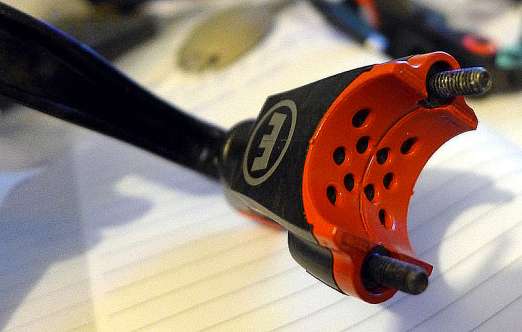 These levers are Magura part number 2700235 and come as a set with olives and nipples, described as MT8 exchange kit in bag.
One the bike
These work well with the MTS calipers. Power seems at least as good as using the MTS levers. Indeed, it feels like power is improved over the MTS levers. Supposedly, the MT8 carbon levers offer about 10% less power than the lesser models, but it certainly does not feel that way. Perhaps the factory bleed on my MTS brakeset was not as good as the bleed I did when substituting the MT8 levers. Whatever the reason, I'm pretty happy with the setup.