These are MY2012 versions and so feature the newer graphics as well as lever code numbers of FD532XX and caliper code numbers of FD520XX (last two digits denotes colour of master cylinder, caliper and/or annodized bore cap).
Front weights 234g and rear 253g.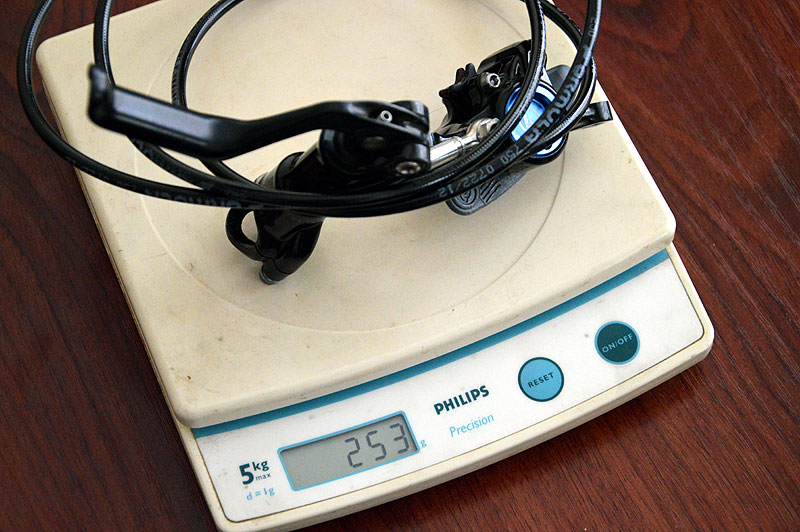 180mm one piece rotor weighs 124g and 160mm rotor weighs 86g.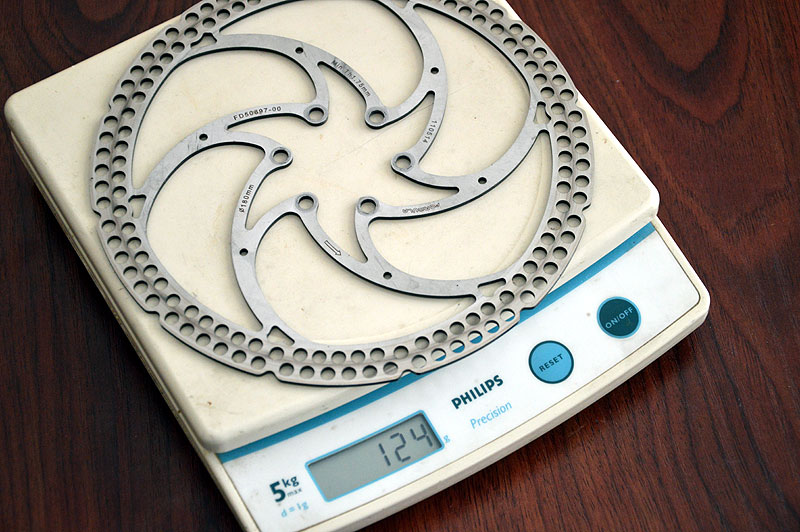 Brake barbs
The MY2012 brake barb is on the left: