Quick facts:
50mm stem length;
31.8mm bar clamp with with four 5mm x 16mm allen head bolts to hold the faceplate;
weighs 132g;
steerer clamp system used two opposing 6mm x 20mm allen head bolts.
Comments
The bar interface on the stem looks good. There is a nice radius to the clamp area, so no sharp edges that might damage or unduly stress a carbon bar;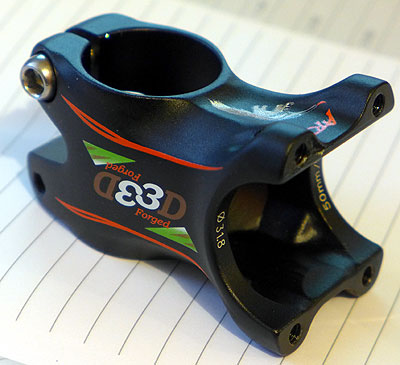 The face plate is not as good. Its got some non-slip texture to it (which isn't a problem), but the edges are a little sharper than the stem. Some light filing will sort that out.