Carbon seatpost with alu reinforcing around the seatpost clamp, carbon cradle and Ti bolts.
Quick facts:
250mm 31.6 seatpost weighs 159g (claimed weight 151g);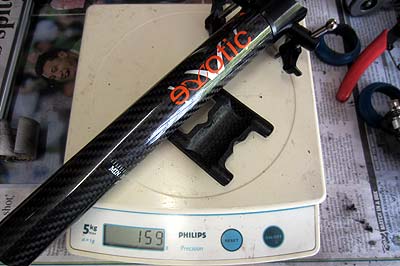 alu saddle clamps - 23g (for both);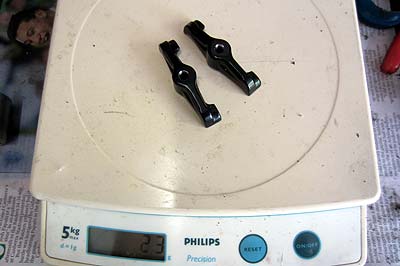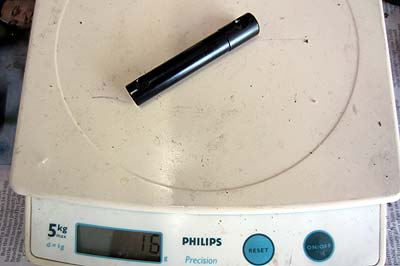 ti bolts - 9g (for both);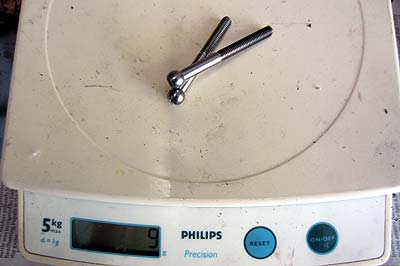 seatpost without any hardware - 98g (250mm @ 31.6mm dia);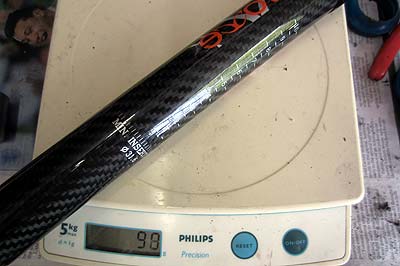 The post seems well made and solid. There is aluminium reinforcing on the head both inside and outside the carbon seat tube. This is the primary failure point for these types of seat posts so its good to see some solid reinforcing here.