This is the last sort of thing you want to see on day 1 of a bike packing trip - a broken shock bolt. The bolt had snapped at the start of the threaded portion (which is typically the weakest part of any bolt) Luckily, a fix was at hand:
we removed the non drive side linkage plate;
backed out the remaining threaded portion of the shock bolt;
refitted the linkage plate; and
replaced the shock bolt with a top cap bolt.
Remainder of broken bolt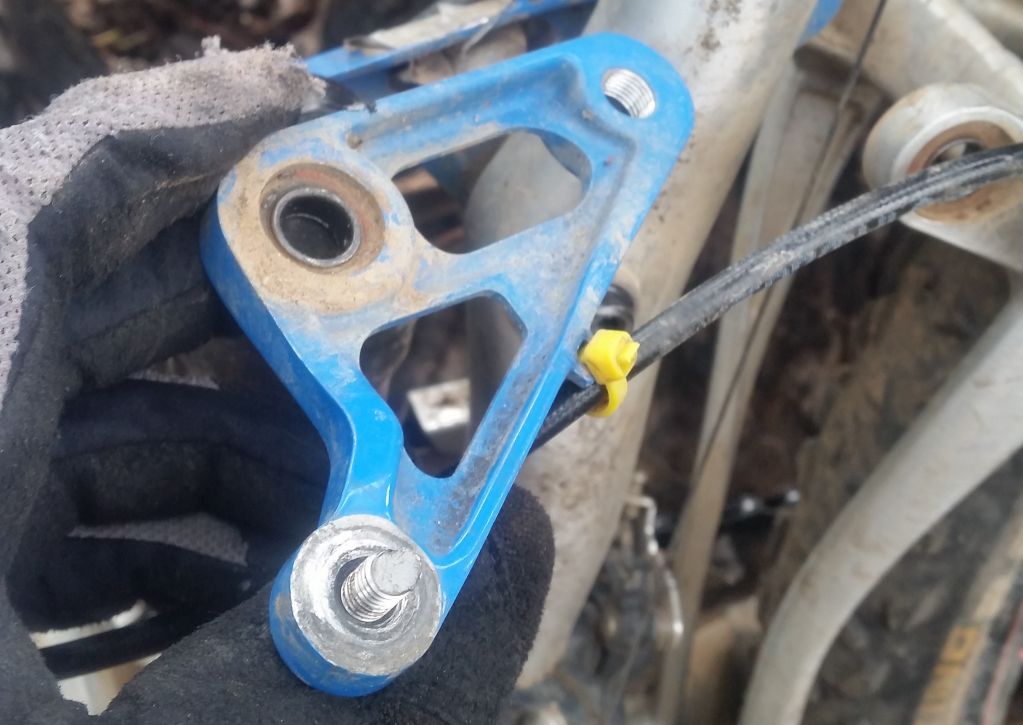 Top cap bolt used as shock bolt replacement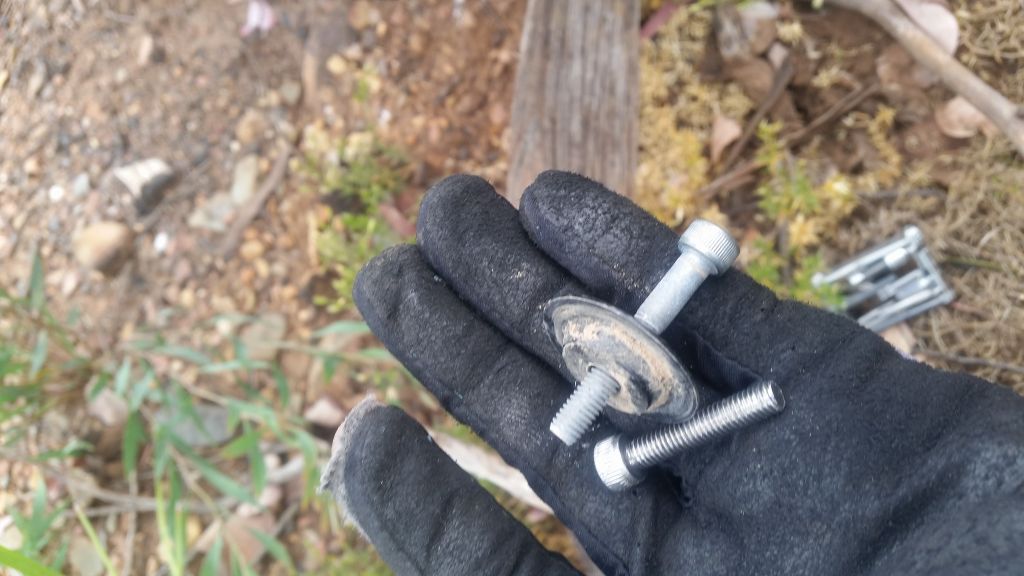 The top cap bolt was a little longer than the original shock bolt, but it enabled us to finish our bike packing trip without further incident.