Why?
My eldest has moved to 26" wheels and my youngest is super keen to move from her 20" BMX to the 24" FS Viper that my eldest has now vacated. Unfortunately, the 24" is still just a fraction too big. The issue is lack of stand-over height. At present, its workable for riding around on the flat, but for riding offroad in the rough stuff some more stand-over height is essential. Part of achieving this is shortening the shock.
Install a spacer
Shortening the shock is not rocket science. Installation of an appropriate spacer on the damper rod is all that is required. However, this does mean you need to open up the nitrogen charged damper and re-bleed and re-pressurize the IFP.
There can be 400-500psi of pressure in the IFP, so don't attempt this if you do not know what you're doing. Wear eye protection at all times.
Here's a picture of the shock disassembled: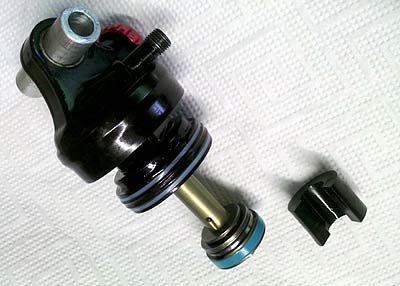 I re-used a 10mm spacer from the air rod of a Reba fork. It's the perfect size and can just clip on the damper rod.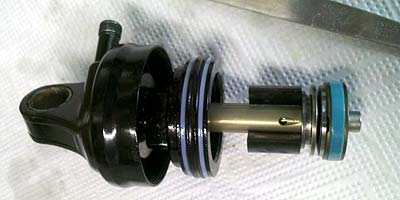 One the bike: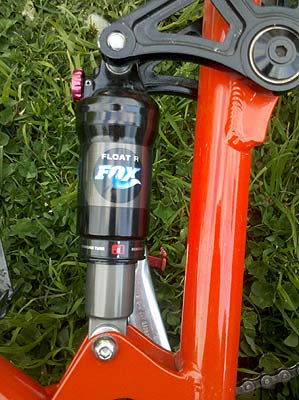 The result of shortening the shock by 10mm is that it now has a stroke of 28mm and an eye-to-eye of 155mm. This has resulted in dropping the stand-over height of the bike by around 25mm. Rear suspension travel is reduced from 85mm to 60mm. I was also able to slide the fork stanchions up 25mm through the crown to keep things balanced and further help the stand-over height reduction.
Caveats
The shortened shock means that the air piston seal heal never returns to the full extension position. As a result, the shock never equalizes "negative spring" pressure (there is a dimple on the air can of fox air shocks for this purpose). In practice, this isn't much of an issue for a light rider - for my daughter the positive air pressure is a touch under 40psi. The lack of equal pressure in the negative chamber is not really discernible at such positive chamber pressures.