On a ride recently, my forks starting to feel harsh and when I stopped to take a look it was obvious from the dirt on my stanchions that I wasn't getting full travel from the fork.
Pushing on the forks and landing off jumps I could feel a very abrupt end to the travel. The only thing that can cause this is damping fluid migrating from the motion control cartridge/rebound assembly down into the fork lowers. Once down there, its going no-where and the fact that its uncompressable means that you can't get full travel from the fork.
This problem requires a complete tear down of the fork to get at the leaking o-ring seal.
Follow the SRAM manual on disassembly.
There are two o-rings responsible for sealing the damping fluid in the leg. The large one is 24 x 2.5mm and the small is 12 x 3.5mm. It is unlikely that the large o-ring would leak as it does not move. The inner o-ring is likely the culprit as the rebound shaft moves through it so it will wear over time.
Here's a pic of the inner o-ring (the usual culprit) partially removed from the rebound damper seal head: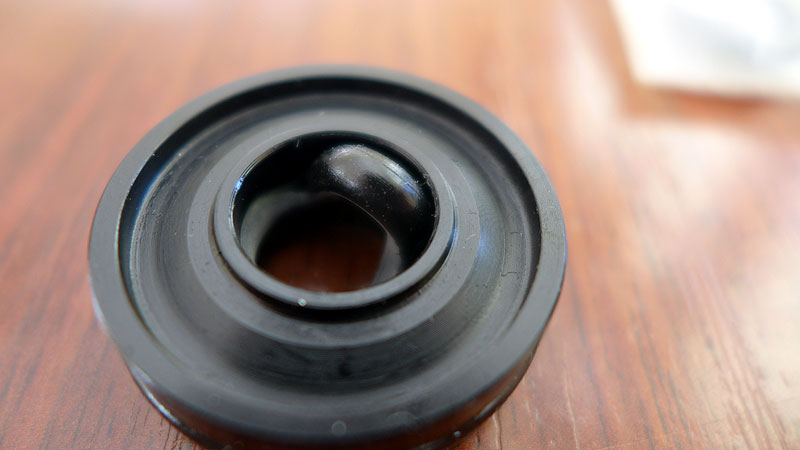 Also applies to:
This fix will also apply to other Rockshox forks that use the motion control or blackbox damping system including Reba and Revelation forks.