Following on from Fox releasing low friction SKF made seals for their forks, Rockshox are now producing their own low friction versions. These seals are black in colour, whereas the older versions were grey.
The key design difference between these low frictions seals and the earlier grey seals, is that these do not have a double row seal on the inside. Take a look at the picture below of the older grey-type seals.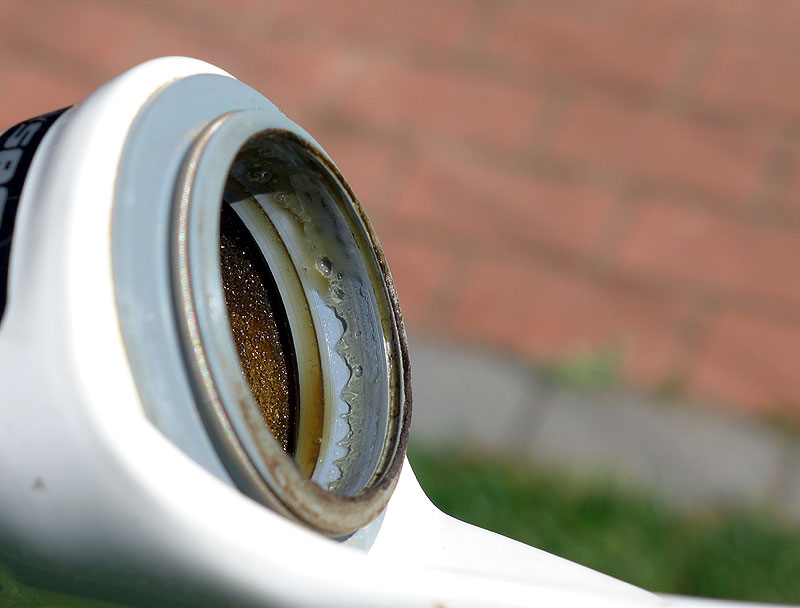 Ride report
Some people claim to be able to tell the difference in stiction between the old and new low-friction seals. To be brutality honest, I can't tell the difference. I keep my forks well maintained so they are consistently plush between services (and my service intervals are based on keeping the seals clean and well lubed ). If your forks have run dry of seal grease and splash lube, then you change to these seals, of course the fork will feel "plusher", but comparing the two seal types back-t0-back on my two 120mm RCT3 SIDs (that are otherwise identical), I can't tell the difference.
Summing up
If you need new seals, then by all means get the new low-friction ones
. If you're expecting a miracle increase in plushness by using these seals, then you're probably going to be disappointed.