The lightning 3x9 / 2x9 spider does NOT work perfectly with the Specialized s-works cranks. There's a few issues to be aware of:
3x9 position
In the 3x9 position the splines do not engage fully with the cranks and the spider will start to deform around the engagement points. Full engagement is not possible because the relief machined into the spider is not large enough to fit over the flat machined interface on the s-works cranks.
Also, on my Anthem X running the spider in the 3x9 position the chainline is too far inboard so you can't shift into the granny ring without the front derailleur cage coming to contact with the swingarm.
2x9 position
Proper spider fitment on the s-works cranks relies on the spider coming into contact with a large flat machined area on the crank arm. This flat is slightly lower than the raised lip at the edge of the splines. This raised lip stops the lightning spider from coming into contact properly with the flat area on the crank arm.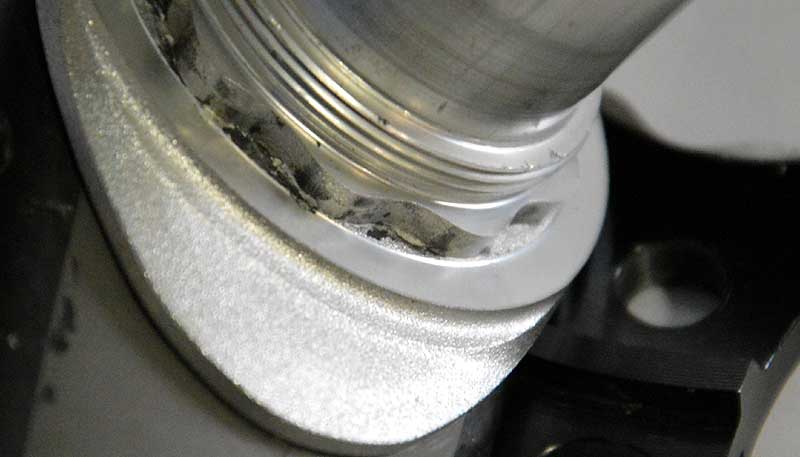 Accordingly, a small amount (0.3mm) needs to be taken off the spider so that it will interface properly with the crank.