Note: this article is a work-in-progress. It is currently by no means comprehensive. I will be adding to it over time as I come across compatible or incompatible parts.
Jockey wheels
All of the jockey wheels are essentially interchangeable between all of the 9 and 10 speed Shimano derailleurs. There are various differences in the jockey wheels themselves, but in general, if you transfer them in pairs, you can interchange them to your heart's content.
Cages
Cages are tricky. There are significant differences between how the cages mount to the derailleur. Mounting mechanisms can be grouped into three general categories:
non-shadow derailleurs: these are normally very similar (and interchangeable) across all of the non-shadow derailleurs;
shadow derailleurs;
shadow+ derailleurs: you might expect that shadow and shadow+ (clutch type) derailleurs might have similar cage mounting mechanisms, but they do not. The clutch mech means that a different cage attachment method was developed.
Cage specifics
XTR shadow (M972) 9 speed cages are compatible with Saint 9 speed (M810 and M810A) aluminium cages. Using Saint cages as a replacement is a good option if you want a stronger aluminium cage instead of the XTR carbon. Only drawback is that the Saint cages are only available in medium (GS) length.
Take a look here for a pic of an XTR M972 with Saint short cages fitted.
Removing XT / SLX outer cage
Cage is held on with a small 2mm grub screw. Remove the grub screw and you can pull the cage away from the derailleur body.
Axle bracket units
Only Shadow and Shadow+ derailleurs have axle bracket units. There seem to be at least two main types, one type is made from steel and the other aluminium.
Shadow steel type
4.6mm thick;
6mm ID threaded mounting hole;
at least two variations - a WR (wide-ratio) version and a DH (downhill version). These are most often seen on the Zee rear derailleur. XT Shadow also has the steel type n a WR version.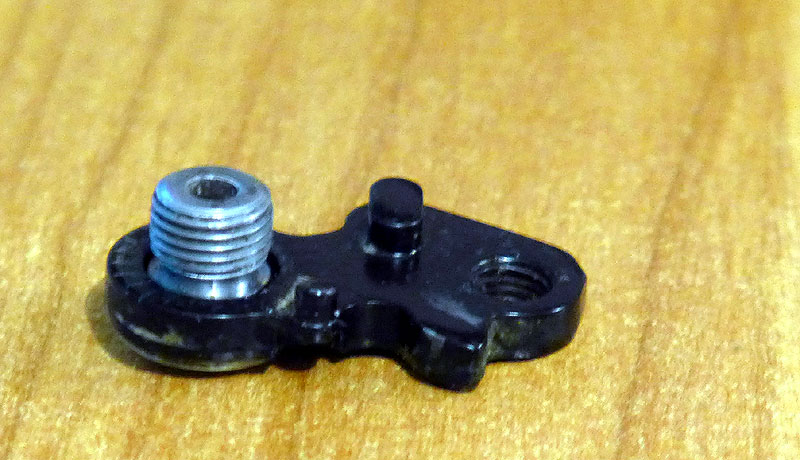 Shadow aluminium type
Used on XTR 9 speed shadow and possibly XTR/Saint 10 speed shadow (but not shadow+).
Shadow+ steel type
What's used on Zee and SLX Shadow+ rear derailleurs. 9mm ID mounting hole and 8mm thick using a spacer. Weighs 25g with bolt and spacer.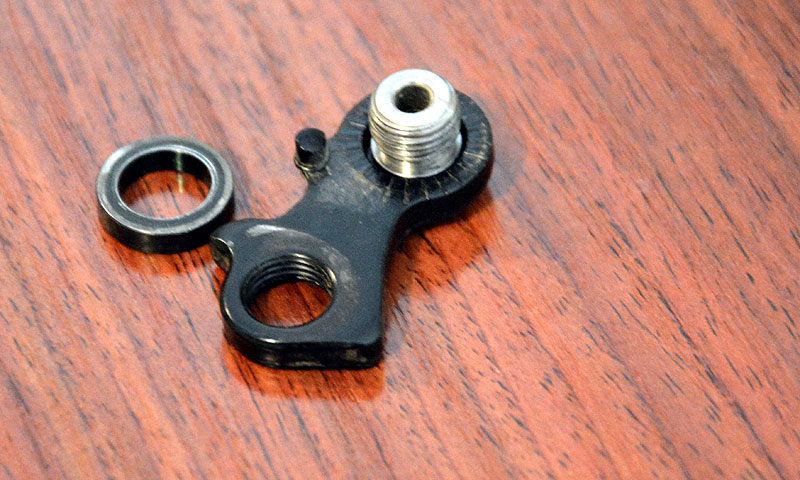 Shadow+ aluminium type
Used on XT, XTR and Saint Shadow+ rear derailleurs. Made from aluminium, 9mm mounting hold and 8mm thick.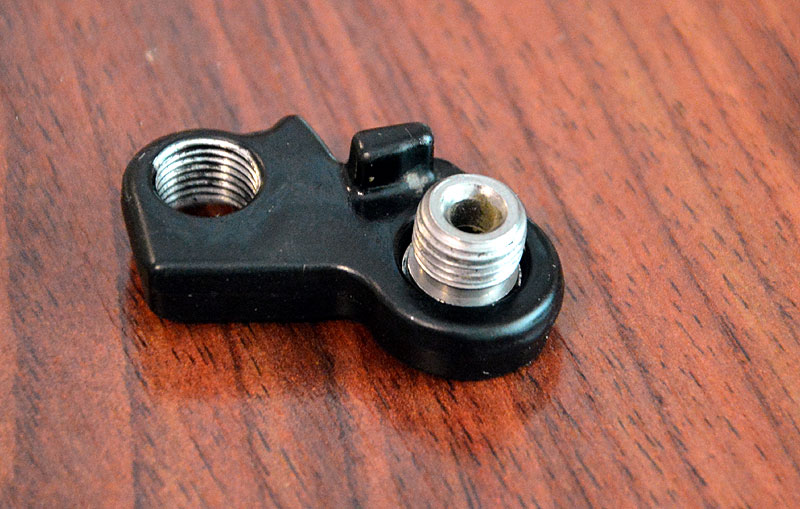 It looks like Shimano beefed up the Shadow+ axle bracket unit mounting bolt, perhaps to cope with the extra strain from the clutch mechanism.
Links to derailleur mods