Got this one off Amazon for under $60 which is great value.
Cassette seems well made and machining looks good. Cogs are rivetted on the spiders nice and tight, so should be rattle free.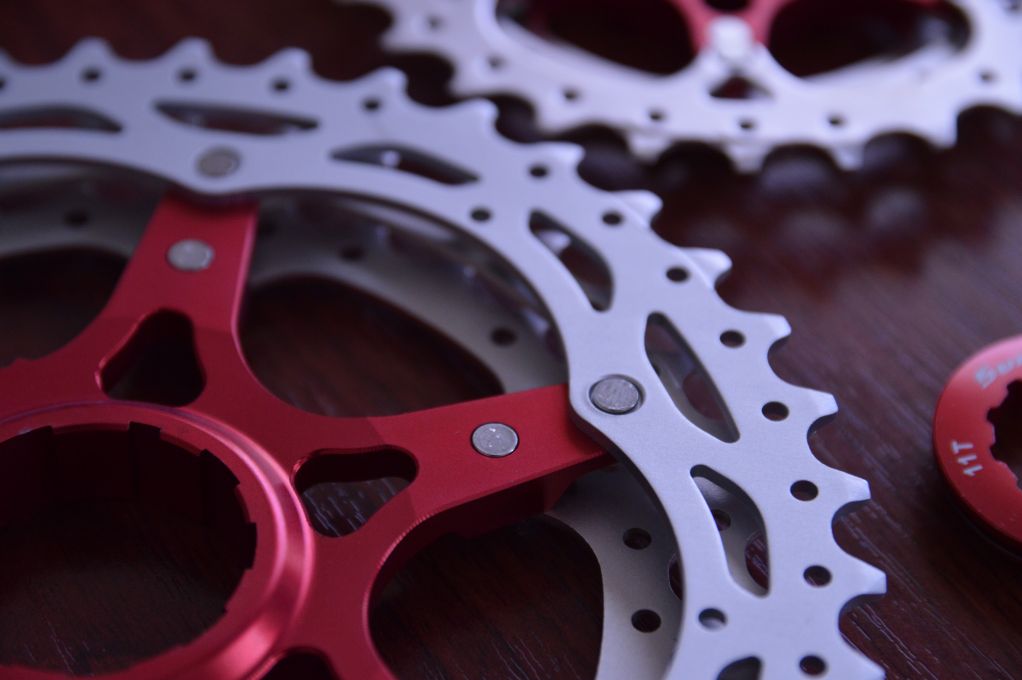 Weight is a pretty respectable 386g, helped out no-doubt by the 40t ring being made of aluminium.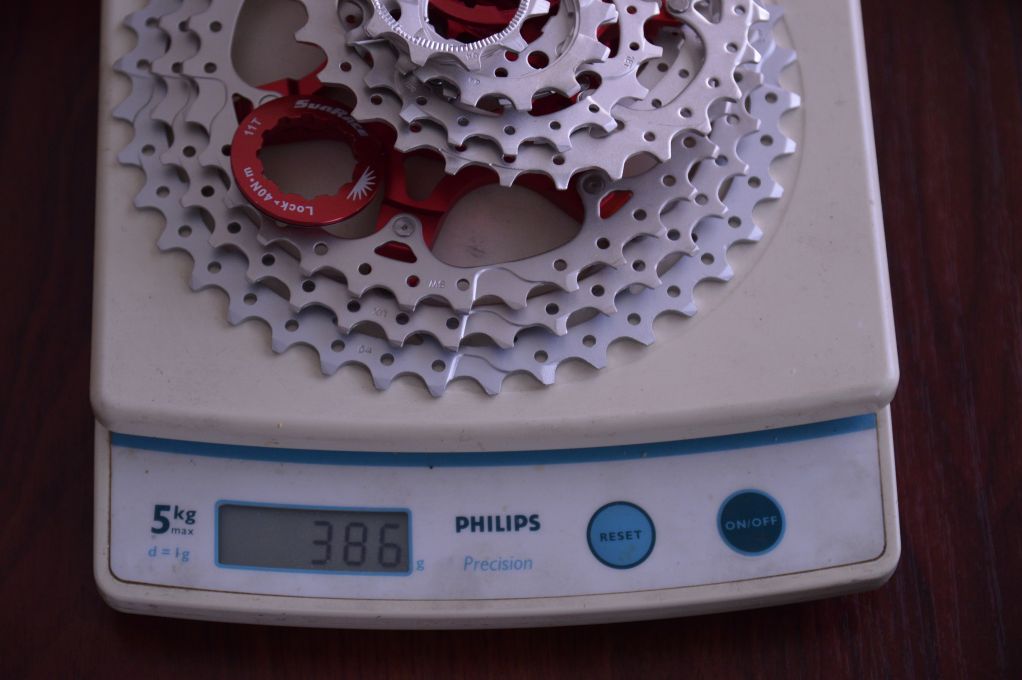 An 11-42t 10 speed and 11-42t 11 speed version are also available, as well as a cheaper (though heavier) 11-42t 10 speed version.
Gear ratios
Cogs are as follows:
Sunrace 9 speed wide cassettes
Sunrace are also doing a couple of 9 speed wide range cassettes (11-40t). The CSM980 and the CSM990; It's so good to see some manufacturers stepping up and providing us with the wide range cassettes in 9 speed that Shimano and SRAM have refused to make.