The axle bracket unit can get easily bent out of shape along with your derailleur hanger. If you have a derailleur hanger alignment tool, then you can also use it to align your the Shadow Plus axle bracket units - the thread is the same as the derailleur hanger thread.
Process is as follows:
remove rear derailleur from derailleur hanger;
align derailleur hanger using alignment tool;
refit derailleur and remove derailleur from axle bracket unit, leaving axle bracket unit connected to derailleur hanger;
thread derailleur hanger alignment tool into axle bracket unit and align axle bracket unit, taking care not to bend derailleur hanger in the process.
Some pics
Here's a pic of a bent axle bracket unit on a properly aligned derailleur hanger: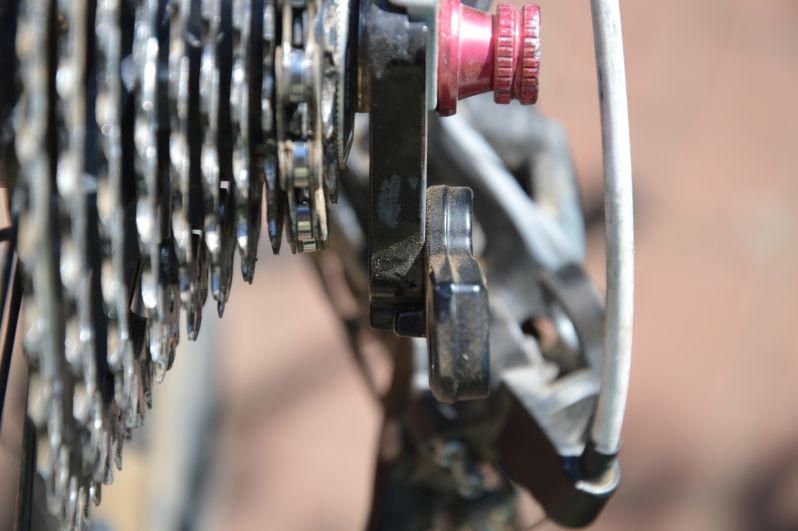 Here's the axle bracket unit left in place, with the derailleur removed: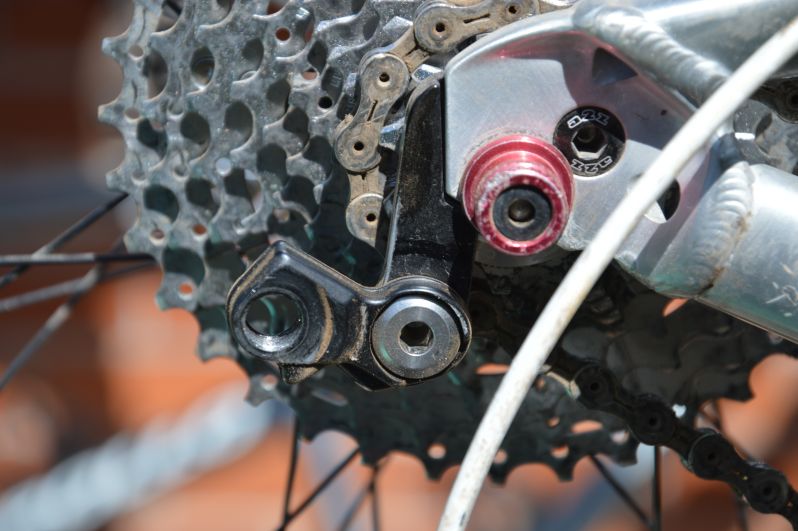 Derailleur alignment tool screwed into axle bracket unit: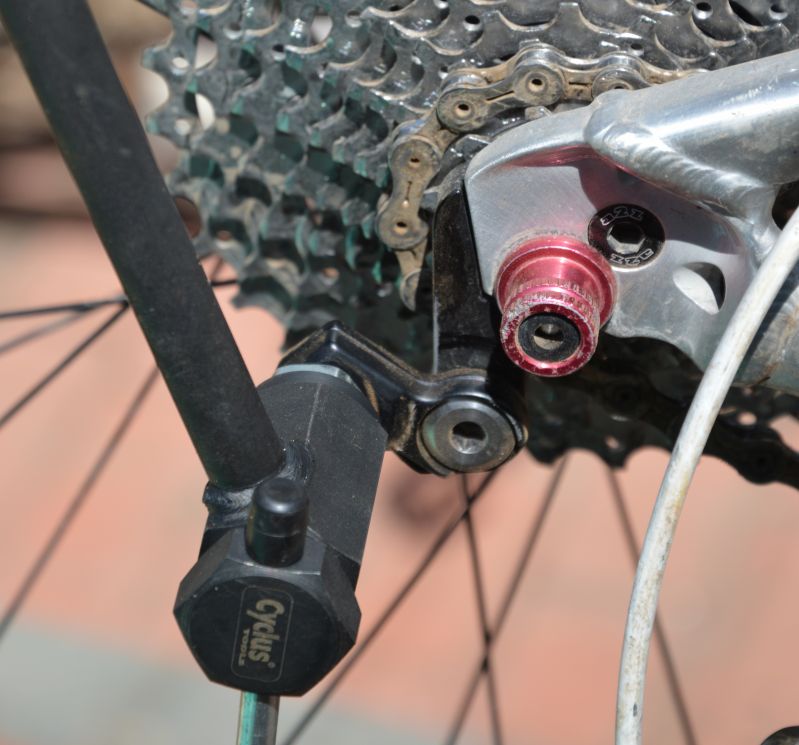 If you're after an alignment tool, then Park, Shimano and Campagnolo make them
.