Highlights
strong;
well made - extensive CNC machining, shift reliefs and shift pins;
available in nice anodised colours;
great shifting - at least as good as original XT middle ring.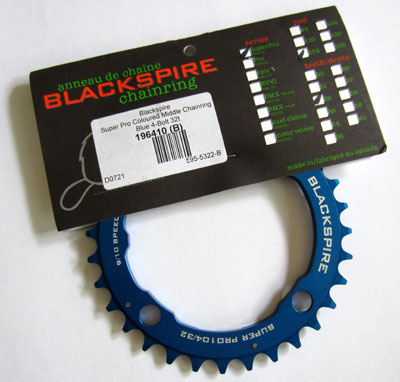 What's it weigh?
53g - which is not particularly light for a 32t aluminium middle ring. Indeed, the stock steel M760 32 chainring weighs 42g and the steel/composite M770 XT chainring weighs 52g. The weight is more a testament to how solid its construction is. This is not the sort of weight-weenie middle ring that will fold on you under pressure.
Fitted
I'm using it on my XT M760 cranks :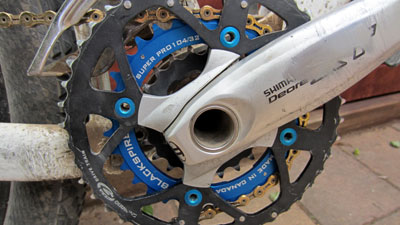 I also recently got a Blackspire Super Pro 22t chainring and it is of a similar high quality and solid build.