This spider is the lightweight alternative to using the Specialized s-works 2x9 / 3x9 spider (the s-works spider is 22g more).
The Lightning versions weighs 35g plus 3g for the lockring: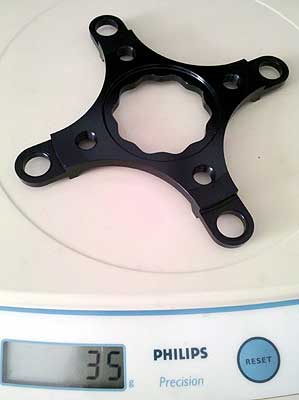 Lockring: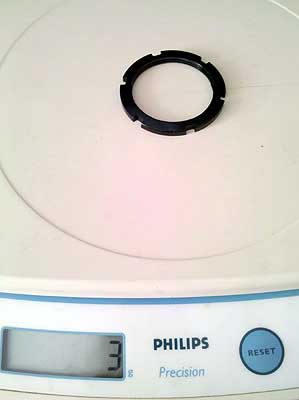 The bolts are rubbish
The Lightning 3x9 spider needs some long bolts and spacers to mount the granny ring. The aluminium bolts supplied by Lightning are total rubbish. The 5mm hex head goes so deep into the bolt that there is very little material left around the head. I have sheared a couple of them off from simply putting the power down in the granny ring. As a result, I've replaced them with some steel versions from e*thirteen (in black and to the left in the picture below). They are a hollow bolt and weigh about 3gm each compared to 2gm for the Lightning aluminium versions.