2.4 Race Sport
Vital stats:
chunkier tread pattern than Race King Supersonics;
2.4 size is slightly larger than Race King 2.2's;
tyre weighs around 585g (one weighed 584g and the other 586g) in 2.4 size;
rolling resistance doesn't feel noticeably greater than Race Kings;
optimum pressure seems between 24 and 28psi - any lower and front ends starts to feel vague when pushed hard;
excellent front tyre when conditions get a little too muddy or slippery for the Race Kings;
carcass width on Stans Crest rims (21mm inner rim width) is 57.2mm. By comparison Race King Supersonics in 2.2 are 55.6mm on the same rims.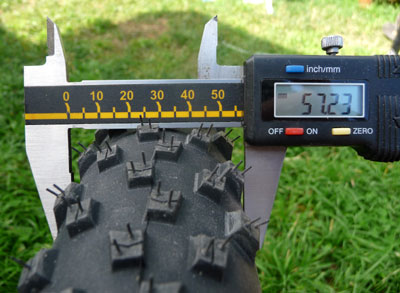 2.2 Race Sport
2.0 Supersonic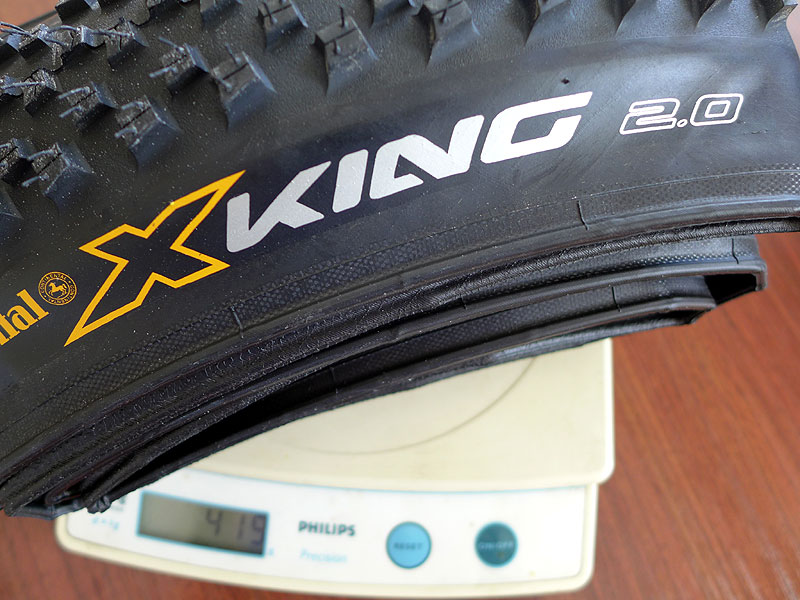 tyre weighs 419g;
sealed quickly once set-up tubeless;
side walls do not seem any thinner than the Race Sport versions;
tread width is 51mm when set-up on a Podium MMX rim (21mm internal width).