Over the years there have been a number of versions of A2Z disc front hubs:
Early version - large flanges - 169g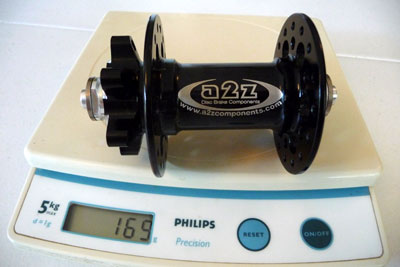 Later version - smaller flange non-disc side - 119g - contact seals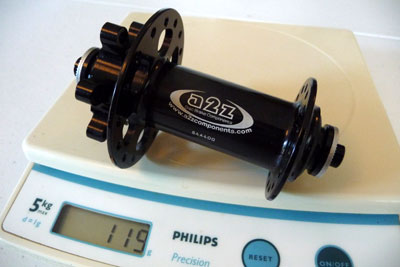 Most recent version - smaller flange non-disc side - 115g - different seals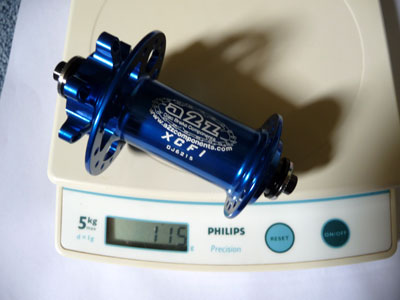 Note: this hub features 2 x 6902 bearings, whereas the older version (black one above) uses #15267 bearings. As a result, it may be possible to convert this newer version to 15mm thru using Stan's 3.30 Ti end caps.
Can you convert the A2Z XCFi to 15mm thru axle?
Yes. There are two ways to do this.
remove A2Z quick release end caps, machine up spacers to replace end caps; or
remove A2Z quick release end caps, replace stock bearings (15mm x 26mm x 7mm #15267 size) with 17mm x 26mm x 5mm (#6803 size) bearings and machine up new end caps with 15mm ID.
Option 1 is easier but the spacers will fall out any time you remove the axle so removing the wheel is slightly more involved. Option 2 is the better solution but more expensive and the machining is slightly trickier.
Another possible 15mm conversion option
It may also be possible to convert the A2Z XCFi front hubs to 15mm thru axle using the Stans NoTubes 3.30/3.30Ti Hub 15mm Kit - ZH04 .