There are very few lightweight tyres available for 24" rims. One of the best out of that very limited selection is the Schwalbe Moe Joe. It is a light tyre at around 420g for the 24 x 1.85 size and has a fairly aggressive knob pattern for good offroad grip whilst still being quite a fast rolling tyre.
A set of Moe Joes are probably one of the best performance upgrades you can give your kids bike. Most of those generic kids 24" tyres with wire bead weigh over 700g a tyre. A set of Moe Joes will drop an easy 300g per wheel in rotational mass. Your kid will love you for it.
The only draw-back is the cost - upwards of $60 retail, although they are available online from time to time on discount
. I bought a pair for just under AUD$80 delivered.
Update
The Moe Joes work really well when setup ghetto tubeless.
Wear
Tyres are quite hard wearing even though they offer good levels of grip: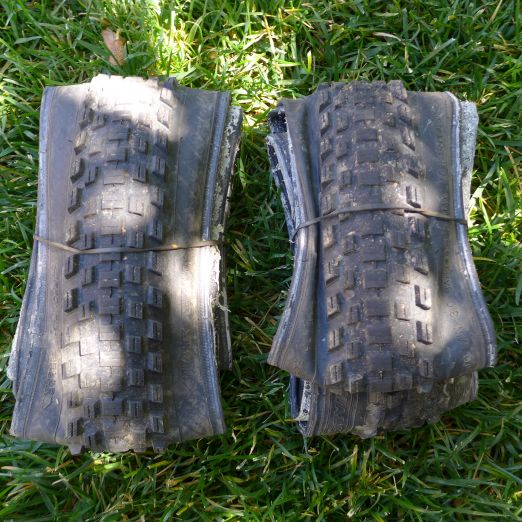 front wear is very minimal;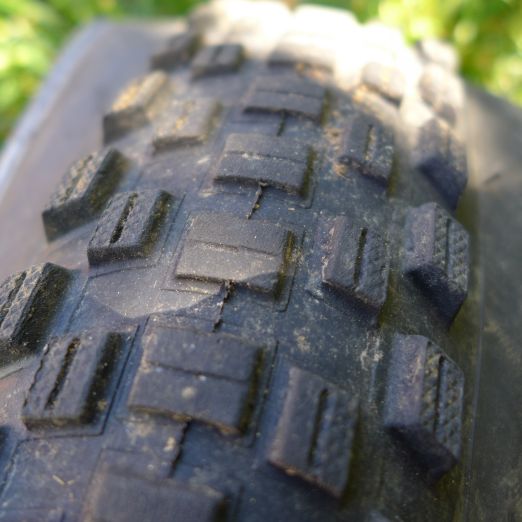 rear wears a bit quicker;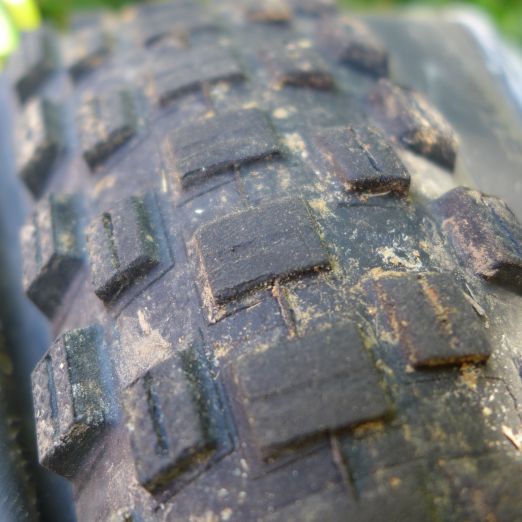 Update 2016
Schwalbe has renamed the Moe Joe as the Little Joe; They're available on Amazon now.