I got a couple of sets of these Amoeba titanium (Ti) skewers from torpedo7 a while back. So far they've held up really well, they were cheap (something like AUS$30), are reasonably light and are able to deliver a lot of clamping force. There is no noticeable difference between running these Ti skewers and steel skewers.
The front weighs 39g: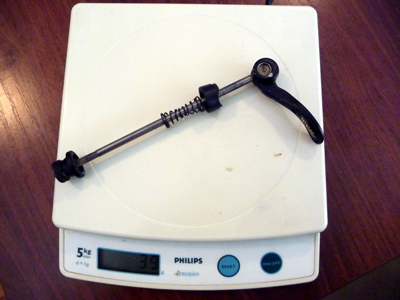 The rear weighs 41g: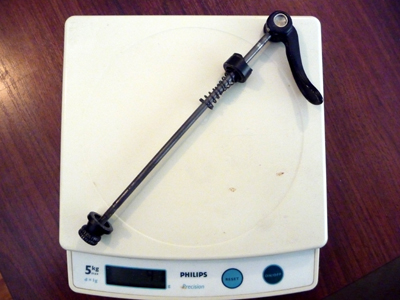 The only slight negative is that the levers are a bit crap - they don't have a definitive "stop" when you close them so if you don't close them fully they can come undone unintentionally.