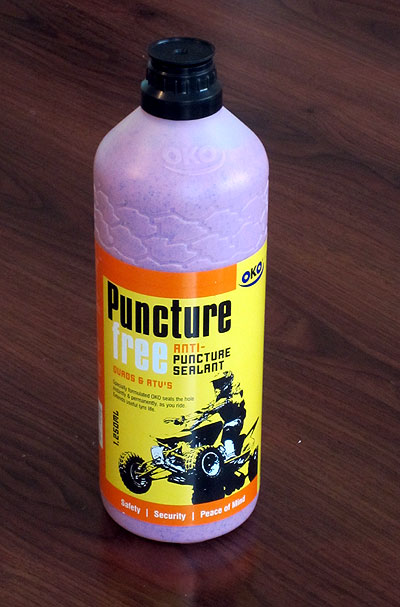 In the never ending quest to find a tyre sealant better than Stans or Joes, I ordered in a bottle of OKO Quad & ATV Puncture Free Sealant.
It is thicker than the almost water consistency of Stans or Joes. It also contains what looks to be a high quantity of black rubber particles. The particles appear to be in a range of sizes.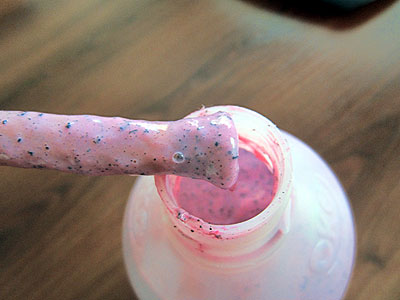 To test this stuff out, I'll be using two scoops (60ml) to seal a new Conti Race King 2.2 Supersonic on a Crest rear rim using Stans tape. The supersonic has porous sidewalls that take an eternity to seal with Stans. The thin sidewalls are also prone to small cuts from the abrasion of rocks that will often cause a drop in pressure over the course of a ride. I've pretty much given up riding the Conti Race King 2.2 Supersonics tubeless. This will be a real torture test of this sealant.