These are the 24" x 2.1 versions. I've got two. One weighed 445g and the other 446g. This is pretty much as claimed (445g). These are from Schwalbe's "performance" line. Unfortunately there are no evolution versions available in 24".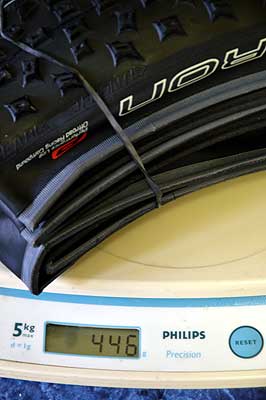 Dimensions are as follows (at 25psi) on a 19mm internal rim:
width (sides): 45mm;
tread width: 51mm;
height (from rim): 46mm.
I set them up ghetto tubeless using Schwalbe 20" BMX tubes and Stans sealant. They sealed up right away with no leakage through the sidewall or tread. The tread is more agressive than the Moe Joes with only a slight weight penalty. Rolling resistance seems similar.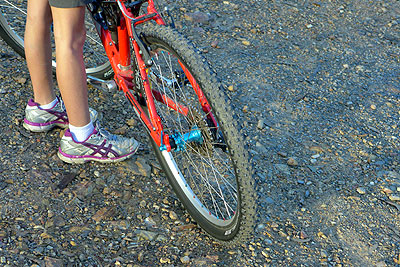 You can find these Rocket Rons on Amazon
for as little as $32 each.