Rim brakes / cantilever brakes are pretty much a thing of the past in modern mountain biking. Even so, there are still a number of companies that make high quality, strong, light rim brake wheelsets for racers and for people that just plain like the feel of a well setup v-brake setup.
Shimano make their XTR wheelsets in a rim brake version, the XTR M970 with a claimed wheelset weight of 1525g (676g front, 836g rear). This is the same weight as the XTR disc brake version, although surprisingly the disk brake version has an 8g lighter rear wheel at 828g and an 8g heavier front wheel at 697g. [These weights are manufacturer claimed weights].
What do they look like?
They look good, particularly with a set of Continental Race King 2.2's mounted up tubeless style!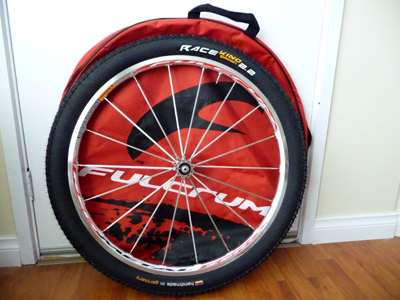 The front wheel on the rim brake version is radially spoked with 18 blade spokes (possibly aluminium) and aluminium nipples. The replaceable UST valve and stem come installed. The valve has a removable core to make adding more sealant easier.
The rear wheel is laced in the 2:1 style, with twice as many spokes on the drive side in 2 cross pattern and radial laced spokes on the non-drive side. The rear hub features a 20mm oversize aluminum axle. The hubs are very nicely machined and finished in a sand-blasted texture.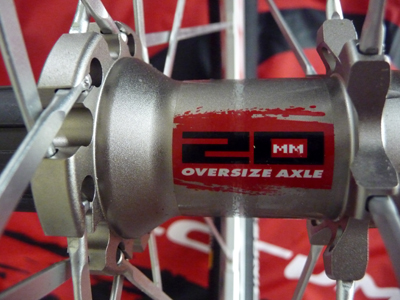 Another rear hub picture: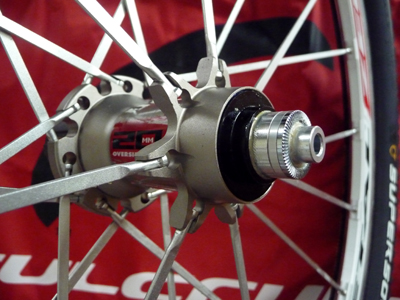 The rims are lightened through machining between each spoke: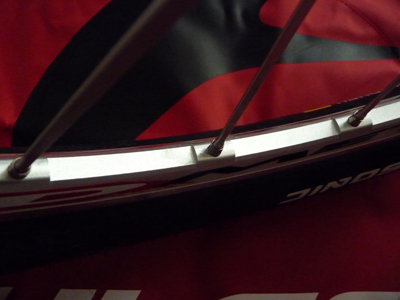 What do they weight?
Fulcrum claims that the wheelset weights 1486 grams - 646g front, 840g rear (excluding skewers).
On my kitchen scales it actually weights 675g front and 877g rear (total weight 1552g).
Fulcrum Red Metal Zero (Rim Brake) Front - 675 grams: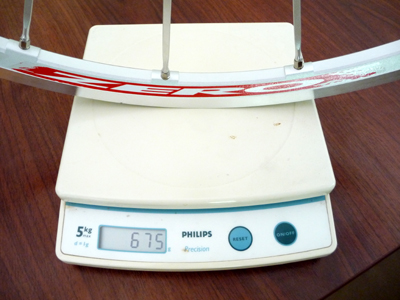 Fulcrum Red Metal Zero (Rim Brake) Rear - 877 grams: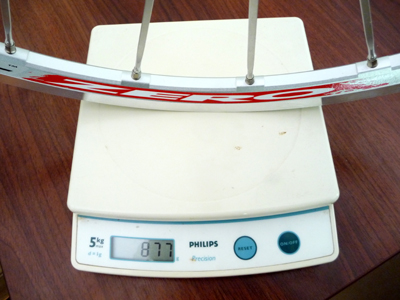 What are the bearings like?
The bearings feel very nice, although I could feel a little bit of seal stiction in the front wheel. No doubt this will be unnoticeable once the wheels have a few kms on them.
What comes with the wheelset?
You get two very nice Fulcrum wheelbags: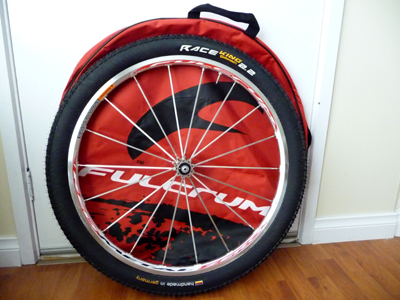 You get a special wheel magnet for your cycle computer. The magnet is a nice strong rare earth variety. The magnet with your existing cycle computer may not fit properly on the bladed spokes of this wheelset.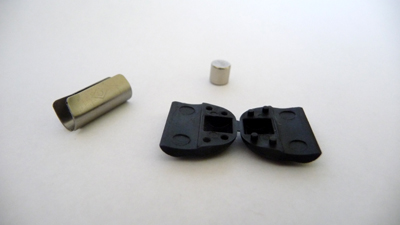 There are a couple of plastic Campagnolo tyre levers (TL-7241 410)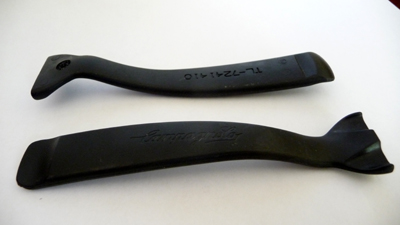 You get a nice set of special tools needed to maintain the wheelset. These include:
a slotted spoke key that allows you to hold the bladed spoke;
a hex headed spoke wrench which makes contact on all four sides of the spoke nipple. These types of spoke wrenches are really great and dramatically reduce the chance of rounding a spoke nipple off;
a small threaded magnet that screws into the spoke nipple - this allows you to use the larger rare earth magnet to add and remove nipples from the wheel.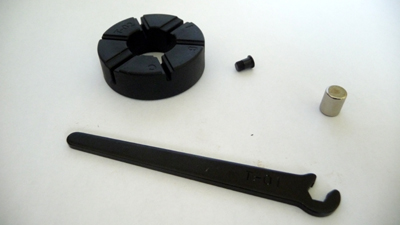 What about the skewers?
The Fulcrum skewers are a big let down. At 127g combined they are a pretty heavy set of skewers. Nothing about them seems especially good, not much more to say.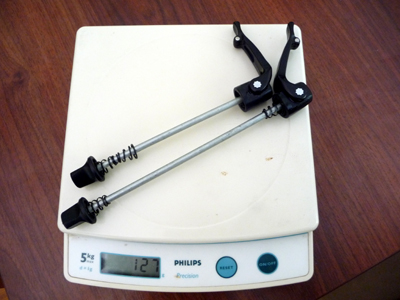 How do they ride?
One word - fast! They are only 60-70 grams an end lighter than my previous wheelset, but they sure feel much faster. The combination of the Red Metal Zeros and Continental Race King 2.2s (non-UST) ran in tubeless config is excellent.
Both rims seems as stiff, if not stiffer than my previous wheelset (which was XTR hubs, double butted DT Swiss spokes and Mavic 719 rims).