These rims feel insanely light, its almost like there's nothing there.
I'm looking forward to building a new lightweight front wheel with this rim. I'm not sure how long it would last on the rear.
What's it weigh?
Claimed weight is between 280 and 290g. This particular rim came in at 302g.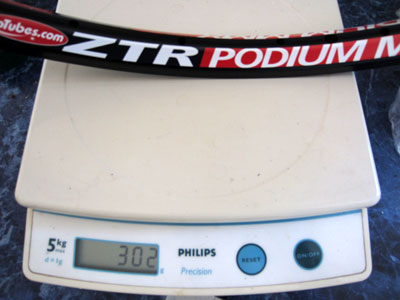 More Podium MMX Rim goodness
Some more Podium MMX rims have arrived. Weights for these three average 300g a rim.